The first year of a product launch is arguably the most important. Here, you'll make it, or never be heard from again.
In fact, an estimated 80-95% of all new products fail completely during year one--meaning they don't return to the market the next year.
Many will say that it's sheer luck if your product makes it. But, we're here to tell you it isn't luck--it's smart planning, execution, and follow through. And, it all begins with making sure you've done the back work before you launch a new product or plant.
To have your garden product or plan launch successfully in the first year, you need a comprehensive plan that begins with identifying key influencers, a sample program to gain media exposure, and a focus on trade.
How To Know The Key

Influencers
A key influencer is a leader in your industry. They have a lot of power, many followers, and they're always on the cutting edge of trends.
Likewise, key influencers are also those whose product endorsements matter the most in this first year.
Identifying key influencers is now two fold: traditional media and social.
These change makers may be a face you recognize from TV, a magazine, Facebook or Twitter. Social media influencers are now just as important as the ones on mass media.
To discover the influencers on social media, free tools are the way to go. Topsy analyzes and breaks down Twitter personas into different levels of influence. Stick with the highly influential members of your key demographic.
For both social media and traditional media influencers, examine their Klout score before you invest your time and free products in them. Klout looks at both online and real-world influence.
In the realm of traditional media, look for the publications, broadcasts, and blogs that are most popular with your target audience. Then, find a contact at the media source that shares the same passions you do. Being united by similar topics, problems, and products will help connect you with the right source--and get the media attention you need!
Developing a Spectacular Sample Program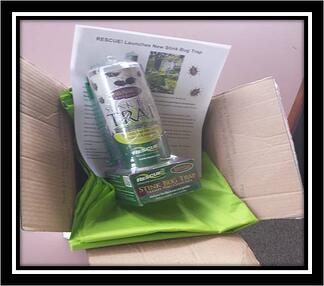 Now that you know who matters most in the garden industry, it's time to wow them with your new product.
With sample programs, presentation is truly everything. The package should echo your brand persona, and, when done correctly, will make a lasting impression on your audience.
Start with the box. A hand-written decal on a beautiful wooden box will be memorable, chic, and noteworthy.
Next comes filler (tissue, crinkle paper, etc) which should complement your product in both texture and color.
Finally, primp and place your product along with an introductory letter. To personalize even further, create your own font with your handwriting to make the letter all yours.
Behind the Scenes: Why Trade Shows Matter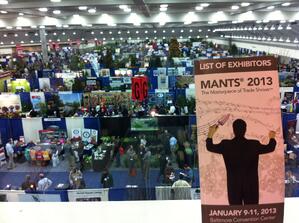 The same eye for detail and a unique presentation that you put into your sample program should translate to your presence at trade shows.
We recommend using the same color schemes, fonts, and atmosphere to create a cohesive brand and image. Branding your garden company is taking into consideration every aspect of your brand's look and persona.
During the first year of your product launch, attend as many trade shows as you can in your industry. Your constant presence and cohesive presentation will show influencers that you're here to stay, so attendees must take note of you!
Plus, you'll be able to connect with stores to get your product featured on the shelves.
Read our RESCUE® Case Study to Learn More About

How

to Launch A Product People Will Ask for By Name!
We tip our hats to New York Times for the New Product image!