Facebook debuted Graph Search after a long holiday weekend to millions of U.S. users.
By now, you've probably heard of Graph Search since Facebook started a soft launch of the new product in January.
Facebook's Graph Search is going to allow users to search through old posts, mentions, and photographs. Basically, Graph Search is like a Bing search on Facebook--and they've even partnered with Bing to allow Web results to emerge.
Here are the ways your garden business needs to modify your Facebook page to optimize for the new Graph Search.
The Specifics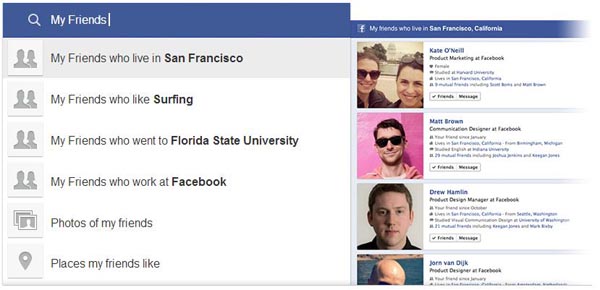 Ever wondered how many of your Facebook fans like your garden company and the competitor? Or, how many Bob Dylan fans your garden page has?
Well, Facebook's new Graph Search lets you discover even more information about your Facebook fans and friends.
Just search "which of my fans like Bob Dylan," and viola, you'll get a hard number.
Now, you don't have to guess which tv shows, movies, or locations your Facebook fans love the most. Just search, and discover ways to know your target audience even better than ever.
Deliver fan's their favorite music, colors, tastes, and hobbies, all tailored to their interests.
The Pitfalls
Facebook released its Graph Search upwards of seven months ago to select users, but this week, rolled out the addition to millions across the country.
Graph Search is still a work in progress, however. There's no mobile version of Graph Search, which should be a priority for Facebook.
Plus, users have been adamant that they want to search old status updates--part of the reason Facebook created Graph Search. But, the ability to search past Facebook posts is still a mere dream.
How to Keep Up

With Graph Search, your Facebook page has got to be as up to date as possible to ensure you show up in the Graph Search.
Double-check that under your page settings you have the perfect category and sub-categories selected, a vanity URL, and every section about your business is completed--with updated information.
The more information you have available on your garden business's Facebook page, the better chance you'll surface in a Graph Search.
Connect and Care
When users search for "best garden center," they'll see where their friends have been and recommended.
For your garden business to continually get endorsed, connect with your loyal customers. Show them you're listening to what they say. Thank them for their recommendations, or leave a thoughtful comment on one of their posts.
Personalized reccomendations from friends will be a HUGE traffic driver. People trust their friends' choices, so get them to trust your garden brand.
Getting more Facebook fans will increase your placement in Graph Search.
Learn how to get more Facebook Fans by downloading this free e-Book.
Thanks to VividTimes for the various Facebook Graph Search images!