In the modern digital age, new social media platforms pop up every other day. And as quickly as they come, they often fizzle out faster than you can say YikYak, ClubHouse, or Vine. It's a whirlwind for anyone trying to create a digital marketing strategy!
When TikTok came to the stage, many assumed it, too, wouldn't last. Yet it continues to be the number one downloaded app, and users average 80 minutes a day scrolling through endless videos. We predict it is here to stay.
Read more to learn how this "clock" app works and how your garden brand can use it.
How TikTok Works
TikTok considers itself a leader in short-form videos to "spread creativity and joy."
Because it prioritizes creators, you don't even need an account to browse through endless hours of content. (PS TikTok is spot on. Creators are a 2022 Garden Trend!)
When you open the app, you are presented with a "For You Page" where the TikTok algorithms have tailored recommend videos and accounts based on activity on the app. They are often popular videos based on your interests and unlike other common social media apps, they are likely not creators or brands you follow. Content created by users that TikTokers "follow" is located elsewhere on the app.
You may be thinking "isn't this the app where kids are doing silly dances?" Maybe originally, but not anymore. While the app does skew younger than some other popular platforms, the average user age has continued to grow as the app gains popularity.
It is common for new social media programs to start with younger audiences but as it grows in popularity, more generations show up. When Facebook first launched it was a social network for college students, but now has users in all generations!
Why You Should Include TikTok in Your Marketing Plan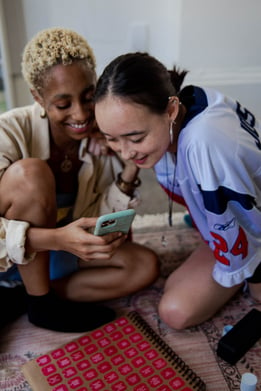 Be ahead of the game – While there are millions of users and business accounts available, many brands are not on TikTok yet. Now can be your chance to get in early, and at no cost to you.
More casual environment - TikTok is fun! This platform offers a much more entertaining and casual way to interact with your followers. Instead of having to be the full-time polished parent, you can be the fun, quirky uncle. Get creative about launching amusing challenges that will not only get your followers involved in the brand but will likely attract new customers.
Go viral – The Tiktok algorithm is designed for videos and accounts (that may have very few followers) to go viral. Unlike many of the popular social media platforms like Facebook and Instagram, which are becoming more of a "pay to play" environment, entertaining content on TikTok can blow up overnight and be seen by many, especially outside of your followers. You don't have to post hundreds of videos, even a single video has the opportunity to get in front of a whole new audience.
More personal - Users have an opportunity to engage with a brand in a more personal manner. Through features like "dueting" videos or utilizing popular songs and sounds, videos create more connections between the user and the brand.
With its rapid rise in popularity and is showing no signs of slowing down, it looks like TikTok is here to stay. Now is as great a time as ever to look at your digital marketing plan and find a way to utilize this fun, new social network.
Looking to step up your social media marketing presence? Give us a call for your FREE 30 min consultation!