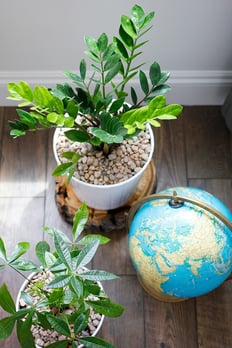 More than ever, people today are putting health and wellness first and monitoring what goes in their body, whether it is the food they eat or the air they breathe.
The new welltality trend allows garden businesses to profit from this!
Plants are more than just a pretty face. In fact, many industries other than ours are utilizing greenery to differentiate themselves from competitors and to create a healthier environment.
Hotels offer living walls, indoor forests and locally grown food as part of their guest experience. These features not only attract more customers, but also provide a healthier space for guests and workers.
Welltality is popping up in all different types of businesses because they too are making health and wellness a priority.
Businesses should think "outside the plant" and use greenery in innovative ways. Cash in on all the benefits plants have to offer.
Continue reading to learn how to cash in on plants.
Houseplants for Health
One way the welltality trend has expanded into homes and businesses is by turning houseplants into a necessity to combat air pollution. Houseplants recycle the air we breathe and rid it of many toxic chemicals that can cause health problems.
Not many people are aware that the U.S. Environmental Protection Agency considers indoor air pollution to be one of the top threats to public health. Costa Farms' O2 For You® 'Plants With a Purpose' campaign aims to increase awareness of exactly this.
Costa Farms O2 For You® is a collection of the most efficient plants that filter all the nasty chemicals from the air, allowing us to breathe cleanly in our homes and offices. These plants are scientifically proven to be some of the very best plants for clean air.
Dangerous chemicals come from everyday items like household cleaners, paint, plastics and even cosmetics. This is why houseplants should not just be limited to the house, but be placed in every indoor space in which people spend their time.
Hotels, offices and many other venues are using plants to combat air pollution and promote welltality. Businesses in this industry will ultimately see success once they recognize that horticulture is tied to health.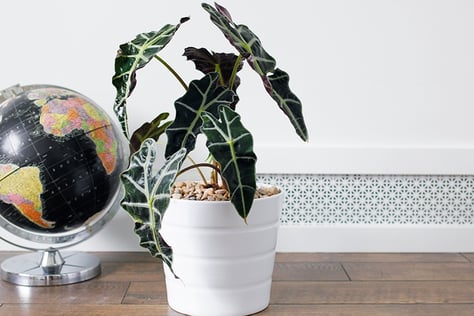 Houseplants for Style
Yes, houseplants do more than just purify their air. They also look great while doing it!
Houseplants are the perfect decoration for your home, office and anywhere else you spend your time. However, many people just put them in the typical places: the living room and office desk.
There are a surprising number of ways to decorate with houseplants that many do not even think of. One place in particular, where a houseplant can make all the difference, is in the nursery. Not only can a plant help clean the air; it also gives babies a new and exciting visual to look at and learn from. With so many different varieties available, there is one for every theme.
Houseplants as decoration can continue with every stage in a child's life. College students live in dreary dorm rooms lined with cement walls and cold floors. Houseplants are the perfect solution to spruce up tight living quarters and hide unsightly dorm pipes.
No need to worry, there are many houseplants that can survive with minimal light and water.
Whether it's for your business or for your home, challenge yourself to bring houseplants in to make your life healthier and home brighter.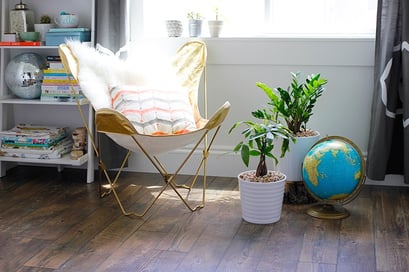 (Images courtesy of A Ruffled Life)
Download our e-book to learn more about Welltality and the rest of the 2016 garden trends.