The Backyard Boldness trend celebrates all things unique and personal. From gardens to outdoor décor to experiences, people are striving for personalization.
Bold colors and new ideas help people stand out.

Continue reading for a look into the essence of backyard boldness.
Light It Up
Bold is beautiful. People are transforming their backyards into personalized entertainment spaces and outdoor destinations though creative décor. LED lights, bright colors and unique patters are a must.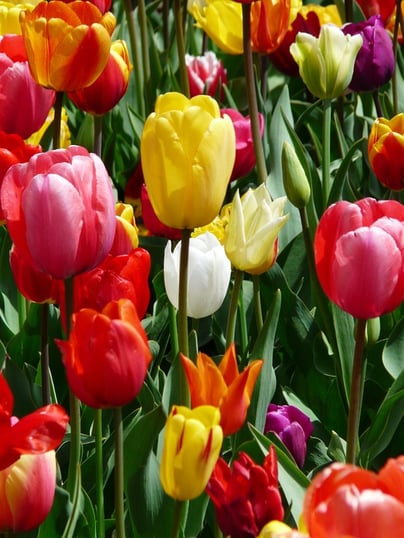 Plant Bright
Bold colors and designs aren't limed to décor. Garden color schemes that include fiery colors like orange, red pink and yellow make a major statement. The also entice children to play in the yard.
Take Risks
The average consumer is offered an unlimited amount of options when it comes to purchasing products and services. Whether it is garden supplies or experiences, unconventional ideas always stand out.
Longwood Gardens' Nightscape exhibit, for instance drew record breaking crowds to the gardens after dark.
'Old School' is New
Personalization is the essence of the backyard boldness trend. To satisfy consumers 'needs, brands are incorporating aspects of "old school" customer service into their marketing strategy. Interacting with customers face-to-face, talking to them on the phone or offering unique product lines are a few methods brands use to impress consumers.
Download our 2016 Garden Trends Report to learn more about Backyard Boldness and other popular trends.