With many new forms of digital and social media, some might think that press releases are outdated and that there are plenty of better ways to share information.
Well, what do you think WE have to say about that?
While it is true there are many great ways for us to stay connected, press releases are still a great tool for sharing new information with the media. Their purpose and focus have changed over the years, but when done correctly, they remain a powerful tool in public relations.
What is a press release?
At its core, a press release is not used to tell the whole story but instead a resource for more information that is important, timely, and contextual. Typically no longer than a page, it should be chock-full of details and explain the who, what, where, and why of your story.
Press releases typically cover announcements such as a new product or company, a new round of funding, results from a study or a survey, a new hire/promotion, or a new client/partner.
Read more to learn how to craft a contemporary
press release media will find useful.
Step 1: Pre-work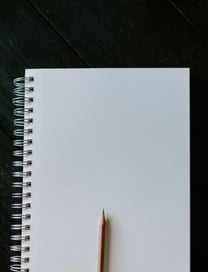 Before you get started writing your press release it is important to
define the news. Start by asking yourself, "what is the objective?" Be specific about the newsworthy aspects of the information you are trying to share and define these key details:
Who will benefit from this service or product?
How does it work?
Who is the audience?
How can users access the service?
How does this announcement tie into larger trends?
After reading the release, the media should easily be able to answer why this product is different, why people should care, and why they should write about it.
Once you have these details, you can begin gathering other multimedia assets that can make the press release stand out. Multimedia assets like a logo, photos, a video, or an infographic can enhance the news and increase visibility.
Research has shown press releases that include images or similar elements are more likely to get viewed than a text-only release.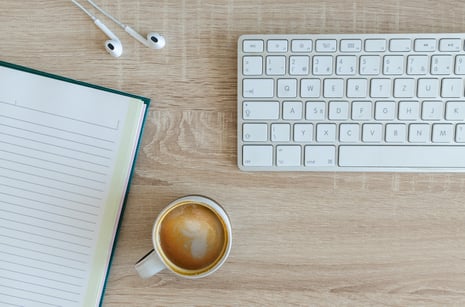 Step 2: Create an Outline
Most press releases consist of several common pieces. Though the order may need to be modified for a specific story, here is an outline that can often be used to write a basic press release:
Headline: the first thing the reporter is going to see. This should summarize the announcement clearly and concisely in a compelling manner. Think big! A successful headline should be descriptive, intriguing, direct, and provide data when relevant.
Subheading: this secondary headline offers space to include more details, clarify a more complex topic, and add keywords for SEO.
First paragraph: starting with the date and location, this first paragraph should be about 3-5 sentences, introducing the who, what, where, and why of the press release. Think of it as an executive summary or an abstract.
Quote #1: or the stakeholder quote should be located near the top of the press release and should be from an important stakeholder in the company like a president, CEO, or principal investigator. This will bring credibility to the why and adds a flair of personality.
Trend tie-in: this section will tie in the news to the issues trending at the time and explains why this news is relevant.
Quote #2: the second quote is a supportive or testimonial quote that is a testament to the value of your announcement. This can come from a customer, a partner, or someone else tied to the news.
Call to action: this section can be in the middle but is often towards the end and pushed the reader to an action that supports your news such as linking to a demo video or your website. This is also a great space to link to dropbox or a place for the reporter to get images and any other promotional material or multimedia assets.
Boilerplate: finally the boilerplate should be at the very end of the press release and will objectively explain what your company does and where people can go to learn more about it. This is often called a positioning statement. At the very end of this paragraph, you'll want to include your website and contact information.


There you have it! Though you may need to rearrange some sections, these are the major pieces to the puzzle and will construct an effective press release.
Remember that every word counts and many reporters and journalists have limited time, so you'll want to make your press release, direct but intriguing. Happy writing!
If you need help writing a press release or crafting a good pitch, call us!