Can you believe that stay-at-home orders went into place almost a whole year ago? The COVID-19 Pandemic has caused quite the ripple in the world of office jobs.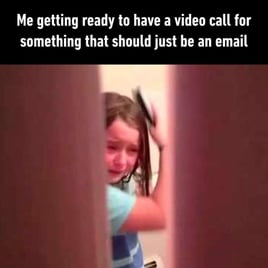 The old rule of thumb with email etiquette (as we've heard it) was that if it takes more than three emails to get your point across, then pick up the phone and call.
Now we have to add in the Zoom factor.

Video conferences have become the new way of holding meetings since the stay-at-home orders went into place. Google Meet, AnyMeeting, Zoom, Microsoft Teams, Ring Central, Skype… the list goes on and on. These platforms have given companies a way to connect with each other, clients, customers, and colleagues. But what is the proper etiquette for a phone call vs. a video call?
Here are some dos and don'ts of video conference etiquette.
Video chatting has so many benefits and the platforms have come a long way over the last year. But there are some things to consider as many of us enter a Zoom fatigue zone.
DO think about the agenda to be discussed. Are you sharing a PowerPoint, making an introduction for the first time, or showing a demonstration of some sort? If not, really ask yourself if a video call is 100% necessary.
DO make sure you look polished and professional while on a video call. Yes, working from home can get a bit comfortable - sometimes a little bit too comfortable – but no one wants to talk business while you are wearing your blue and pink bunny pajamas, I promise. Even if you opt for sweatpants or leggings, at least throw on a work-appropriate top. Remember: You used to wake up long before you had to be at work and actually got ready; you can do it!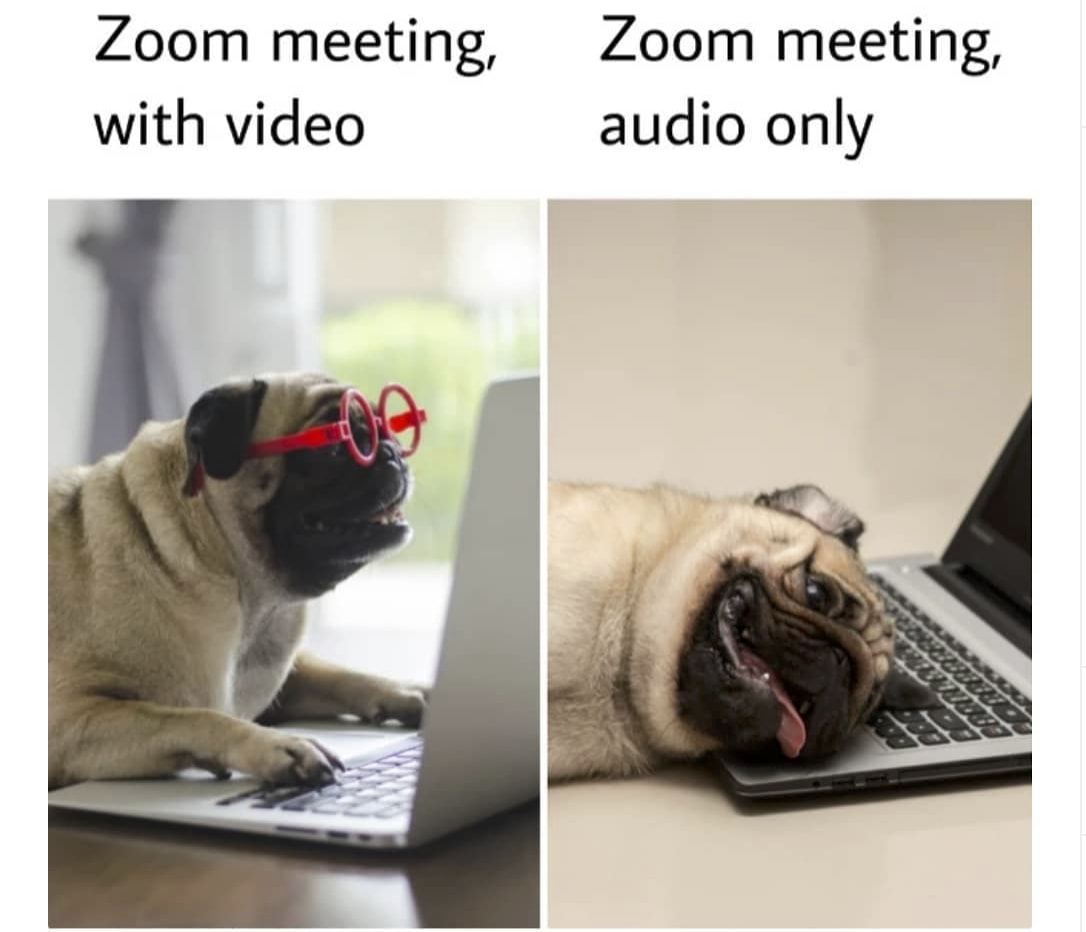 DO be sure that your background is clutter-free and looks presentable for a business call. No one wants to see your dirty laundry and cleaning supplies you haven't touched in three months. Try to position yourself in front of a neutral background with natural lighting. Heck, throw in a plant for a little pizzazz.
DO mute yourself when you are not speaking. Dogs barking, children screaming, Peppa Pig playing on TV, Amazon packages getting delivered, lawns being mowed – it's all background noise that can be very distracting. You may think that your microphone isn't picking it up, but it is.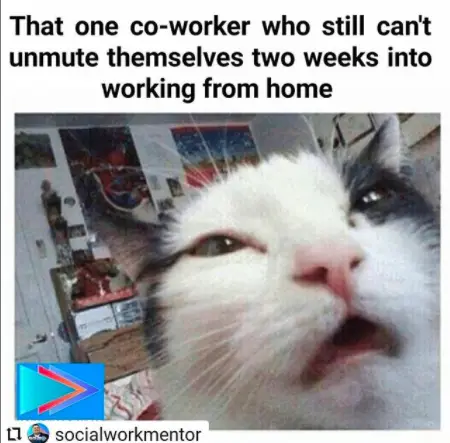 DON'T be late. There is nothing more awkward than staring at yourself on a video call while you wait for the others to join, so don't make them wait. Early is on time, on time is late, and late is never acceptable.
DON'T have non-work-related pages open if you are going to be doing a screen share or presentation. Others do not need to see the new jeans you are ordering, the kitchen chairs that you are trying to buy for cheaper on Facebook Marketplace, or the gift you are in the process of ordering for your grandmother. Just close them and revisit them later.

DON'T wait until the last minute to change your phone call to a video conference. Injuries may occur if you tell someone that they need to be video-ready in less than 2 minutes. Avoid others from having to run around trying to find a non-wrinkly shirt, forcing a brush through knotted hair, and slapping on some makeup – give them a reasonable amount of time to make whatever adjustments need to be made. But in the same token, maybe you should always be ready for that scenario?
Whether you are an emailer, phone caller, or video conferencer, consider all of these things when planning your next meeting. I'm sure everyone involved will appreciate it.
Happy 1-year work-at-home-versary! Please give us a CALL to set up a free consultation.