In the ever-evolving landscape of artificial intelligence (AI) and data analytics, staying up-to-date on the latest trends and technologies is crucial. This is why we attended a recent webinar hosted by Meltwater, a global provider of media intelligence and social analytics.
This exclusive webinar explored cutting-edge advancements in AI and shared tips on achieving success using new innovations. We learned valuable insights to transform our approach and discover how Generative AI revolutionizes marketing.
By automating content creation, optimizing customer targeting, and delivering personalized campaigns, AI can almost be seen as a silver bullet. We advise you to proceed with caution and take extra steps to ensure accuracy, originality, and ethical reliability. AI can be used for writing, data analytics, and other practical applications.
The webinar was led by Lindsay Herbert, Author of Digital Transformation and Global Chief Innovation Officer at IBM Garage, and Guillaume Decugis, Meltwater's VP of Consumer Insights.


Keep reading to learn how to integrate AI into your workspace seamlessly.
Generative AI Marketing Stacks
The first step in using AI seamlessly is to collect a powerful stack of tools to streamline content production. This can include media monitoring, predictive analytics, and natural language processing. Businesses can also use AI-powered tools to improve customer service, streamline operations, and gain a competitive edge.

The core components of a Marketing Stack are: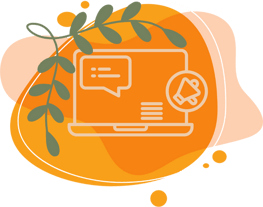 1. Website as a foundation
2. Content Management System (CMS) such as WordPress
3. Customer Relationship Management (CRM) such as Hubspot
4. Email Marketing Platform such as Mailchimp
5. Marketing Analytics Platform such as Google Analytics

Newer AI software can search articles, products, etc., and discover trends. When combing through articles, AI can pull out short summaries to determine which articles are worth reading.

Noteworthy AI tools to consider
ChatGPT: Developed by OpenAI and was trained using massive amounts of text data. It can generate responses that sound like they were written by a human (mostly.) ChatGPT Plus is a new offering that is a paid version promising better response times and priority access to new features and improvements.

HubSpot AI: Available throughout the HubSpot customer platform and can draft prospecting emails, build websites, conduct company research, and generate social copy.

Azure AI: Features are built directly into Microsoft tools and services and can accelerate productivity. It has a portfolio of trusted AI resources designed for scale and performance.

Bard: Google's AI chatbot offers similar features to ChatGPT. The main difference is that it will pull its answers directly from the web.

Growbot: From the creators of the food gardening app, From Seed to Spoon, Growbot is now available through the Apple store. This app offers AI-enhanced gardening tips, complete with a real-time AI chat and adaptive gardening guidance curated by region and user.

PR Assistant: We were introduced to Meltwater's own AI tool that can be used to summarize trends, make more engaging social media posts, and as a writing assistant to improve content.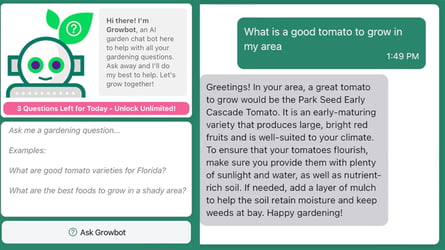 Ethical AI
As AI adoption grows, ethical considerations become increasingly important, sparking important conversations about fairness, bias, and transparency in AI algorithms.

Here is a framework of five stages
• Bridge – problems worth solving reside in the gaps; don't focus on the elephant in the room
• Uncover – address barriers
• Iterate- test and learn
• Leverage – seeing success can turn 'scary change' into 'exciting opportunity'
• Disseminate – nothing without policy, process, and tooling

Apply this model to yourself. As Herbert suggests, find the bear or obstacle and then solve the problem. Her advice is, "Focus on your mission and ask yourself, what's the thing you're trying to do? As long as you stay true to that and you stay collaborative with the people around you, pulling in skills and expertise, then there really is no limit to what you can achieve."

Will AI replace marketers?
"It doesn't matter how good the tool is if the teams you're working with don't know how to collaborate. Human expertise will always be required - AI is there to help speed things up and discover/unearth things that may be overlooked." -Lindsay Herbert, Author of Digital Transformation and Global Chief Innovation Officer at IBM Garage.

A big takeaway touched on a significant concern that has been a hot topic since the release of ChatGPT. Decugis stated, "AI won't replace marketers; marketers not using AI will be replaced by marketers using AI."

AI should be used for repetitive, low-level work – leaving professionals more time to spend on critical, high-level work. He suggested that AI should be integrated for these purposes:

• Detecting trends – this can drive product innovation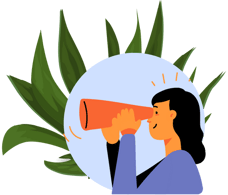 • Measuring brand perception using human abstract concepts
• Customer insights analysis – reviews, feedback, preferences, pain points, systemic analysis of customer conversations

The world of technology needs people who are curious and collaborative, not AI experts. You should fully embrace what you don't know, put forward your ideas, and then you will be ready for the next "fad." AI is not science fiction- it's something that is happening NOW!