Here at Garden Media we are huge fans of talk radio and NPR is our favorite.
So when the podcast medium went through a resurgence, we were thrilled.
Our fascination started with Serial, grew to How I Built This, by Guy Raz and morphed into an addiction with Adam Grant's new podcast Work Life.
We've written an entire blog about why you should start podcasting. And we've created a list of our favorite PR and marketing podcasts. But today, we are going to dive into our favorite gardening podcasts to listen to. And, we want to hear from you, too! What are your favorites podcasts? What are your favorite episodes? Let's hear it!
Read on for our eight favorite gardening podcasts of 2018.

Still Growing
Master Gardner Jennifer Ebeling — aka 6ftmama — hosts the Still Growing podcast. Her mission is to bring attention to the "joys of digging in the dirt" and helping people have success in the garden. Having been interviewed by Jennifer twice, I can attest to her dedication to the listener, her interest in subject matter and passion for providing gardening advice. Listen to Katie talk 2018 Garden Trends here.
Favorite episode: Growing Money: Calculating The Real Value of Trees with Al Zelaya
http://6ftmama.com/still-growing/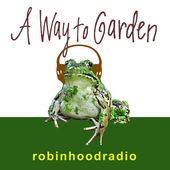 A Way to Garden
Famous for her long career as a garden writer (she was the first garden editor at Martha Stewart), Margaret Roach knows her stuff. Her podcast, A Way to Garden, attracts some of her 'friends' from her 25 year career, including plantswoman Claudia West to Mt. Cuba's George Coombs.
Favorite Episode: Her Q&A with landscape architect Thomas Rainer
https://awaytogarden.com/category/etcetera/radio-podcasts/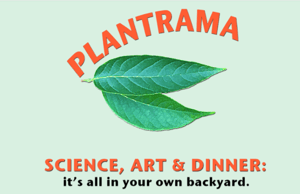 Plantrama
Longtime friends of Garden Media, and friends themselves, garden writers C.L. Fornari and Ellen Zachos team up for the fun and conversational podcast, Plantrama. Their tagline —"science, art, and dinner, it's all in your own backyard"—indicates the approach taken by the hosts, talk about growing rhubarb to garden trends. Listening to the podcast makes you feel like you have a neighborly relationship with the two women, but the information is always informative.
Favorite episode: Amaryllis, Breathing Room, and the Art, Science and Dinner of Orchids

You Bet Your Garden
Another long-time friend of Garden Media, Mike McGrath hosts the popular radio show You Bet Your Garden. Past episodes can be listened to via podcast where he takes calls from the public about everything from selective bird feeding to clearing weeds from your walkway.
Favorite episode: Composting Kitchen Waste Can Be Tricky!
https://www.npr.org/podcasts/381443696/you-bet-your-garden

Slow Flowers
Debra Prinzing, another longtime friend and garden writer, is the host and creator of Slow Flowers. She started the movement in 2008 to bring attention to the responsible US flower farmers. She soon found herself on a journey to educate people about the US flower market and to share stories of the incredible, hard-working flower farmers who are doing it right. Her passion shines through in her voice. Listen to Katie and Suzi's interview on 2018 Garden Trends.
Favorite Episode: Modern Macramé with Artist-Entrepreneur Emily Katz
http://www.debraprinzing.com/category/slow-flowers-podcast

In Defense of Plants
Plant geeks unite! In Defense of Plants and its plant-obsessed host, Matt Candeias, are on a mission to cure plant blindness. Candeias interviews people from the Royal Botanic Gardens, Kew, and botanists from all over the world to shine a light on the work being done to promote plant conservation. New gardeners beware, Latin is spoken, but if you can get past that, it's worth the listen.
Favorite episode: Botany & Culture at Longwood Gardens

On the Ledge
Instagram aficionado and garden writer - she used to be the garden editor at the Guardian in London - Jane Perrone drops her knowledge in On the Ledge. Focused on indoor gardening, Jane covers everything from how to water to the trendiest plants. She answers listeners' questions and takes to Instagram often to give advice and tips on houseplants.
Favorite Episode: Summer Rayne Oakes of Homestead Brooklyn

Hothouse
This new gardening podcast from Leah Churner is just putting down roots, having started last month. The podcast is about design, ecology, and the way we garden now. It intends to broadcast monthly. I've got high hopes for this one.
Favorite Episode: Healing Spaces with Jenny Peterson
Looking for more ways to stay in touch in the garden? Check out our 2018 Trends Report to learn more.