For this week's speaker series, we sat down with Jourdan Cole to discuss her not-so-traditional path into public relations.
As an account executive, Jourdan works closely with a variety of clients to see that their needs are met and exceeded. Her background in journalism and criminal justice provide her with a unique industry perspective.
Continue reading to learn more about Jourdan and the role she plays a Garden Media.
What is your industry "strength?"
My industry strength would have to be editing. I think I'm a much better editor than writer, actu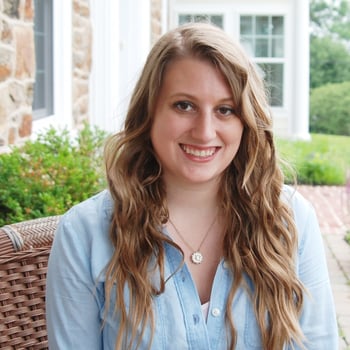 ally. There's always a way to improve a sentence.
What is your background? Have you always wanted to work in PR?
My background is not in PR. I graduated from Penn State University in 2012 with degrees in International Politics, Sociology and Crime, Law and Justice.
In my spare time, I worked at the independent, student run newspaper the Daily Collegian. I like to say I have an unofficial degree in journalism, holding positions there as a reporter, editor and columnist.
During my senior year, I was the opinion editor at the time the Sandusky Scandal broke. It was an experience I never expected to handle and a semester that I'll never forget. It taught me that I am stronger than I think and that there is a great need for accountability in all aspects of life.
Do you garden?
I've actually just started to garden! I come from a long line of gardeners, but I had never "gardened" on my own. Working at Garden Media Group has taught me that there are endless gardening options, and even the brownest thumbs can find success if they try. This year, I'm starting with some tomatoes and a few basic shrubs.
What has Garden Media taught you about PR?
Garden Media has taught me just how important it is to build relationships. Cold pitching reporters is the hardest. When you start to build those personal relationships, that's where you can really define value.
Download our ebook to learn more about marketing to the industry's newest consumers.