Pinterest is its own world. Clocking in at 250 million unique visitors a month from around the world, and more than 175 billion pins spanning home décor, DIY craft, fashion, garden, health and food, Pinterest has a pulse on which trends are sparking people's interest.
And we know you love trends so we've mined the trends from Pinterest's 2019 report to give you the ones that pertain to gardening.
You'll never guess which top-saved trends rose to the top.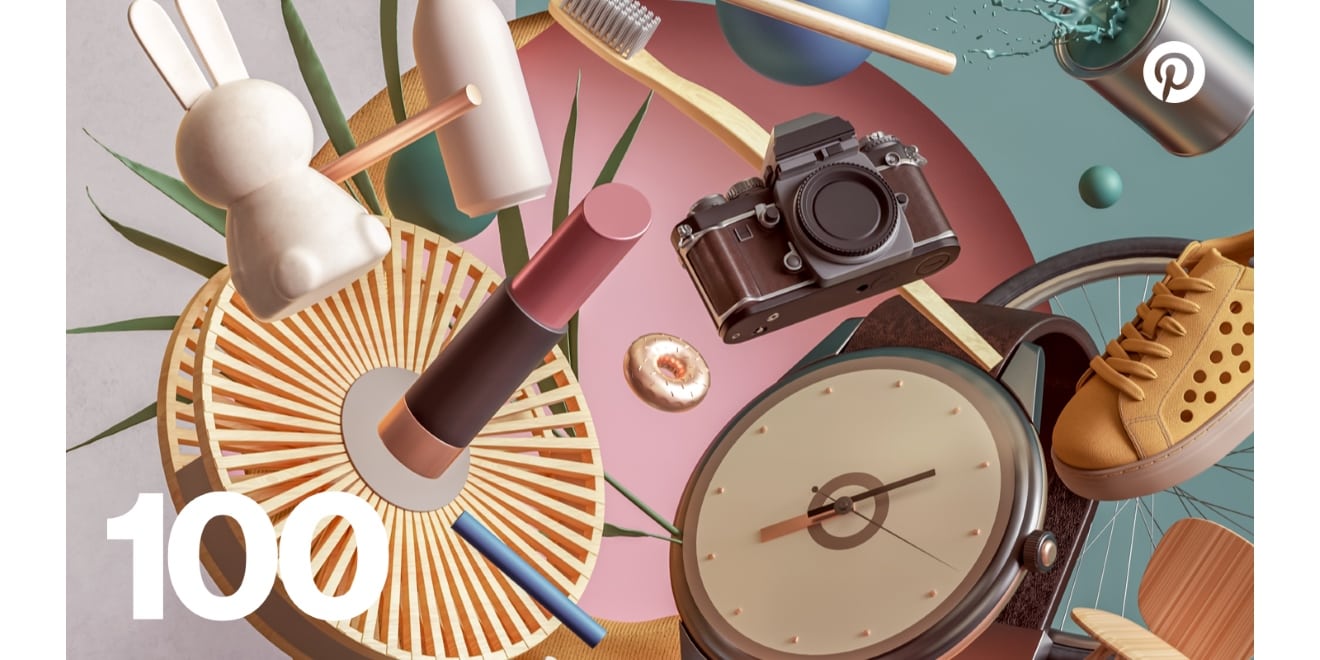 Unlike other social media platforms, pinners don't use the platform to connect with others. Rather, they are trying to improve their lives. A Nielsen report found that "Pinners" do actually try some of the items they pin—98 %, in fact.
Welcome to your sneak peek into Pinterest trends for 2019!
Garden
Grow up the wall. Vertical gardens are on the rise for people looking for some floor-to-ceiling green in their lives. Searches up 287%. Perhaps in a bid to make the most of space we're looking for some floor-to-ceiling green in their lives.
Creative cacti. Grab a cactus and celebrate any occasion. Searches for cactus arrangements up 235%.
Pool your resources. We're taking it back to nature with searches for natural swimming pools. All the perks of a swimming pool, and none of that chlorine eye-sting. Win win. Searches up

262%.

From tree to taco.

Gardeners don't need their own farm to grow guac—all they need is soil, patience and how-to instructions. Searches for how to grow an avocado tree up 101%.

Mustard yellow takeover. Embrace rich mustard yellow. Perfect color for the garden. Searches for this joyous shade up 45%.
Focal fireplaces. Indoor and outdoor fireplaces are heating up. With searches for contemporary fireplaces up 763% the more modern, the better.
Food
That's my jam. People want to know how to use jam and how to make jam. Anything that gets people excited about preserving their own food makes us happy. Searches up 829%.
Bread-baking. There's growing desire to learn how to make one's own bread from scratch, especially slow-rise fermented loaves like sourdough. All these old-fashioned homesteading skills are making a comeback! Searches up 413%.
Infused water, specifically with fresh ginger. There is something gloriously refreshing about water with fruit and veggies added to it. At least Pinterest searchers think so, up 353%.

Searches for ginger oil also

up

659%.

Rise of the "pegan" – part vegan, part paleo.

It's a good sign that people are trying to clean up their diets. Searches up 337%.
Oat milk is the new non-dairy darling.

It similar to real milk when it comes to frothing, which is why it's become a staple in many a latte. Searches up 186%.
Chayote is the new superfood.

With a texture somewhere between a pear and a potato, but crispy like jicama, it has a gentle, grassy, cucumber-like taste. It's commonly found in Central and South American cuisine and can be eaten raw or cooked. When cooked, it's a lot like zucchini. Searches up 76%.
Matcha, maca and other superfood powders. When added to juice or a smoothie you get a superhero boost. Searches for super powders up 144%.
Mushrooms.

They're finding their way into other recipes as a meat substitute and appearing as a nutritional supplement in unusual settings, like coffee drinks and chocolate bars. Searches up 64%.
Home
Geometric paint.

If you're looking for fresh new paint ideas try taking a different angle! Searches up 225%.

Searches for 'painted floor tiles' has also skyrocketed, up 1276%.

Paper beats paint.Wallpaper is reclaiming walls once more. Bold wallpaper, such as those with tropical leaves, are making a big statement and breathing life into rooms big and small. Searches up 401%.
All things Tin.

Vintage/industrial tin is set to be a big trend in backsplashes to wallpaper! Searches

up 563

%

.
Health and Wellness
Self-Care: the big theme in health and wellness for 2019,

u

p

140% in searches.
Respect your elders: Elderberries are on the rise thanks to their healthy and anti-inflammatory effects. Searches for elderberry recipes up 685%.
Healthy habits: Diligent diners are using nutrition plans to be more mindful about what they eat. Searches for nutrition plans up 475%.
DIY goat soap: The "greatest of all time" goat milk soap is easy to make, and gives a gentle, moisturizing clean. Searches for goat milk soap up 231%.
Bee earth friendly: No more plastic wrap! Get stung by the freshest zero-waste trend: reusable beeswax wraps. Searches for beeswax wraps up 146%.
Download the 2019 Garden Trends Report to get a head start