Email has revolutionized communication. It has been a wonderful way to get a quick response – you can have a reply in just a few minutes!
While emails were a great invention, they may cause unneeded stress in and out of the workplace.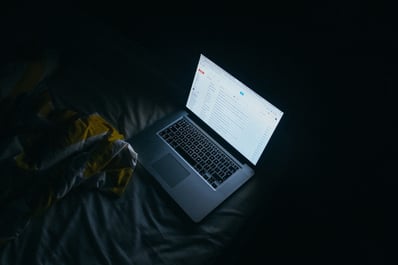 Are you one of the almost half of Americans that feel the need to check emails in the bathroom to stay on top of them? Then you know the feeling. Emails quickly pile up, drafts go unsent and you lose track of what's important.
Keeping an organized inbox reduces stress and anxiety and helps you be better prepared for the day. Net Credit came out with a great infographic to help prioritize your inbox.
Waking up to a full inbox is an easy way to start your day off wrong.
Studies show it takes 64 seconds to get back on track after an email notification pops up. More than 1/4th of the workweek is spent on email with more than 3/4th of employees becoming more stressed using email.
Continue reading to see how to achieve 'Zero Inbox'.
Ways to tackle your inbox:
Declutter.
Take anything that is old or unnecessary and delete or archive it. While you are at it, unsubscribe to any email lists that you never read – I understand there are a few needs, but if you have it unread for more than a week "meaning to get to it," delete it!
File.
Everything doesn't need to be in your inbox at all times. Sort your emails into files that are easy to remember and access. Ideas include: Clients, HR, Personal, Newsletters, Respond Right Away, etc.
Do NOT make too many files. You want to make sure to group emails together so you don't have one email in every file. This is to make your life cleaner and easier – not harder!
Start a routine.
Only look at your inbox two or three times a day. This will boost your activity between checking emails knowing you don't have to constantly be looking at it.
Figure out what the emails purpose is and act accordingly. If you read an email and there is nothing important or action required, delete it right away. If there is action required, leave them in the inbox until you purge out the others. Then you can tackle the emails that require attention.
Aim for excellence.
Trust me; this may get a little difficult to start doing. It's easy to start allowing emails to pile up again. But aim for a zero inbox –try to get all emails deleted or sorted so you can have a sense of accomplishment.
Thank you Net Credit for the valuable information!

Once your email is sorted, take a shot at Facebook Live! Download today to get our tips on how!