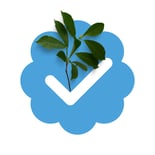 How accurate are the rumors that journalists are leaving Twitter?

Fake news!

Twitter is no stranger to news cycles, and many are reporting a mass exodus of journalists due to leadership changes within the organization. However, according to Muck Rack's 2023 State of Journalism report, Twitter remains a vital tool for journalists.

---Read on to understand why journalists in the green industry are staying loyal to Twitter and how their relationship with the platform is changing. ---
Muck Rack, a popular media relations tool, surveys about 2,200 journalists annually to gain insight into trends and challenges within the industry. Then they put together their yearly State of Journalism Report.

This year's report had a heightened focus on Twitter due to its significant shift in ownership and the new owner and CEO, Elon Musk, in case you've been living under a rock

Despite significant concerns about the company's values and Musk's attitude and actions toward mainstream media journalists, the 2023 report states 90% of journalists still use Twitter, with 78% reporting it as their most valuable social media platform. A third of respondents plan to spend even more time on Twitter in the coming year.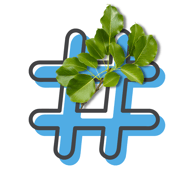 Here's how journalists are making the most out of the platform in 2023:

The Network Effect
The media community highlights the network effect of Twitter.
It's unlikely that you would move to a new competitor without the same network of your peers and influential arbiters of information. Since there has yet to be a 'new Twitter' that all journalists are hopping on, Twitter is here to stay in 2023.

TIP: When interacting with a journalist's tweet, instead of simply retweeting their work or adding a generic comment, open a conversation by sharing their work with intelligent commentary or a question that propels the discussion forward.

Continuing the Dialogue: Journalism in 2023
The report also revealed other encouraging takeaways that go against current conventional wisdom. For example, 29% of journalists are more likely to respond to pitches than they were a year ago, and 33% feel that audience trust in their area of journalism has increased—additionally, 66% plan to attend more in-person events than in 2022.

TIP: When interacting with a journalist, fact-check your information!

Journalists are Going Green
The post-Pandemic world is eager to get back to in-person events. According to the report, there is a 66% increase in journalists planning to attend in-person events in 2023. Notably, the top two events journalists plan to attend are the UN Climate Conference (COP28) & the World Conference on Climate Change and Sustainability.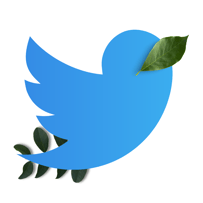 This survey aims to understand the current state of journalism and the industry's future outlook by speaking to the people who produce the news. Twitter remains a crucial platform for journalists, as 90% of journalists tweet, and it's important to continue connecting with them on this platform.

By sharing their work with thoughtful comments and engaging in conversation, you can build relationships that benefit you and the journalists you work with. Ultimately, establishing and nurturing media relationships is essential for effectively communicating your message and securing media placements.

For More Stats on Social Media for 2023, Download our Social Media eBook.