In a recent interview for Oregon Association of Nurseries magazine I was asked about influence. Who has it, why is it important and how do you get it. The interview got me thinking about the future of social media influencers.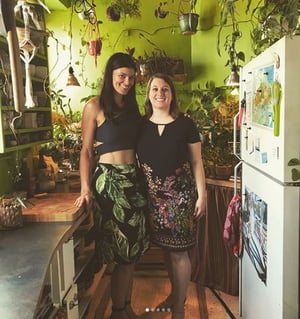 And then I read a New York Times story about the rise of the nano-influencer and Ellen Wells' Buzz in which she pointed out a great article about the future of social media marketing.
"Influencers will need to prove more value as brands question inflated vanity metrics driven by bots and sophisticated click networks." - Susan Beebe thought leader with a background in technology, project management, and corporate communications.
It seems I'm not the only one questioning the model.
Here at Garden Media we love working with influencers. Our clients have partnered on a tremendous amount of video and blog content, co-hosted and sponsored events and worked with influencers to simply grow brand awareness.
While not abandoning our favorite influencers, we also have to look to the future. Where are we going and what are the best ways to acquire new customers?
Read on for alternatives to influencer marketing that will help grow your brand in 2019.
Experiential marketing at live events
Your customers aren't always online! Espoma partnered with Summer Rayne Oakes on a plant swap event in New York City. Not only did she promote the event heavily on social media, but the other sponsors did as well. Espoma passed out samples and was able to use the content on their social media channels.
This live event provided a unique experience in real life, and the impact expanded onto social media. Attendees shared photos of their plants and tagged the sponsors.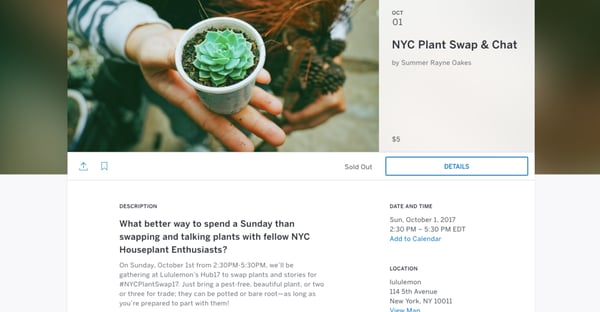 According to a study, "79% of brand respondents said they would execute more experiential programs this year compared to last."
Live events are an important marketing tactic to help you connect with your customers in a meaningful and authentic way.
More video content
Video marketing is here to stay, and drives serious growth for your business. Video will make up more than 80% of all consumer Internet traffic by 2021.
Hopefully, you already use video content in your marketing strategy. 49.5% of other marketers do.
But you can't rely on influencers to create content all the time. Oftentimes, influencers have very aspirational content that the everyday person can't achieve. Focus on everyday people to create authentic, meaningful, evergreen content that showcases your brand's values and embodies your mission.
But where do you share the content once you create it? Here are starts for consumer viewing and engagement habits across all platforms:
Facebook has the highest viewership and engagement (60% and 49%, respectively), while Twitter has the least (41% and 22%).
On the engagement side of things, it is much different. Facebook is the clear winner (49%) with YouTube (32%) coming in second. That's a 17% difference.
But regardless of where you share videos, please: Make them short.
Approximately 56% of all videos that users shared in 2017 were less than two minutes long. Viewers will lose interest and likely leave if a video is longer than two minutes.
Affiliate marketing
Affiliate marketing is the new wave of influencer marketing. Not many garden influencers are using affiliate programs... yet. But it can bring in a lot of money for your business. 15% of the digital media industry's revenue comes from affiliate marketing.
There are three types of affiliate programs that you can implement:
Pay-per-sale: The merchant pays the affiliate in relation to the number of sales that they received from their site.
Pay-per-click: The merchant pays the affiliate in relation to the number of clicks that visitors performed while browsing the affiliate's site.
Pay-per-lead: The merchant pays the affiliates in relation to the number of people who sign up.
Affiliate programs succeed in ways that influencer marketing doesn't. First, it's usually a win-win for both the affiliate and the merchant because you share the same business goals.
As a business, you can harness the traffic that is already in place for a well-oiled site. By giving them a little kickback, you both win. They'll make money, and you'll acquire a new customer. It's really a no-brainer.
Invest in email marketing
Are you thinking, "Email marketing. That's so 2000?"
While that may be true, it's still the best way to reach your audience. Emails the highest ROI when you
compare it to any other marketing tactic.

For every $1 businesses spend on email marketing, they average a $38 return.

If you want to assess the ROI of your email marketing campaigns, check out this email marketing ROI tool.

In 2018, you need to have an email marketing strategy in place and execute highly-personalized and targeted campaigns.

Customers are expecting this in all marketing tactics, but especially in email. If you haven't targeted your email, they'll consider it irrelevant to them. You can bet they'll delete it.

Even worse, they might not open it.

By personalizing your copy, messaging, design, and even your pricing structure, you can encourage conversions and move customers to buy.

You can do this by segmenting your lists (separating your lists to ensure the correct campaign is going to the right audience) and using dynamic copy or pricing.

That's a significant impact for their email marketing efforts.

If you want to effectively reach your customers, then deploy smart, personalized, and targeted email marketing campaigns.

So no, influencer marketing is NOT dead, but there are many other ways to reach your customers these days. Influencers are not the only tool in your toolshed.
Want to learn how to achieve success with the above?
Contact us!