We work year-round to source trends for our Garden Trend Reports. And what better day than April 1 to share with you some of the biggest trends we're predicting for 2021.
Cheeky Gardens
We've re-purposed tea cups, boots and even bras into flower pots in the garden; now we've moved on to jeans! This trend marries the 2020 Garden Trends of indigo and circular economy by utilizing your unwanted wardrobe. Pack your pants full of soil and plant your greens. Maybe even use the pockets to hold your small garden tools?! The opportunities are endless.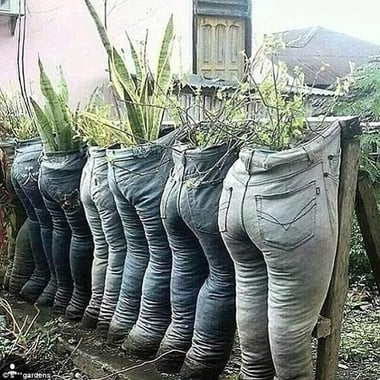 Green Thumbs... and Nails.
Succulents are becoming more and more popular with for their easy care and unique looks. Millennials are taking full advantage of these plants since they don't require much attention, but is that making them go unnoticed? Not anymore... expect to see Succulent Nail art! We love an organic trend and this new beauty trend is going to change the game. Talk about getting closer with nature!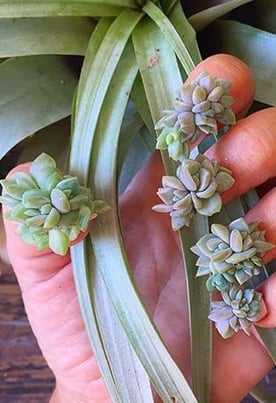 Succulent Co-Pilots
Do you ever wonder if your plants get lonely when you leave for the day? We take our pets for walks and rides, but what about our plants? We no longer have to worry about our plants feeling excluded and left out, thanks to this new trend. Succulents love the sun and don't need much water, so what better place to plant these little guys than on your dashboard?!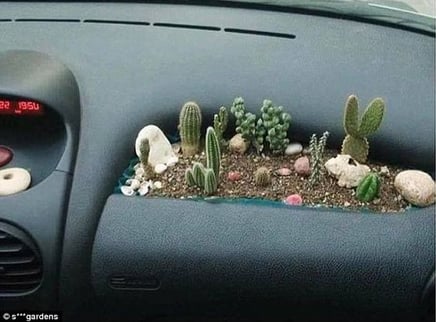 Plants Heal. I Mean.. Plant Heels
This organic shoe concept is coming to life! "Walking on Sunshine" is one way to describe these whimsical plant-based heels. With wedding season approaching, we are predicting that these are going to be the shoe of choice! Designs include the use of aloe, yucca and snake plants. And they come with an included safety component, SPIKES! How trendy and cute are these??!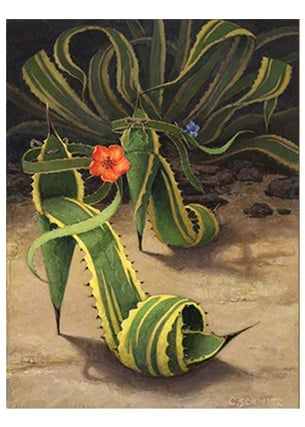 While these might seem a bit out of the box, Garden Media Group has been accurately predicting industry trends for over a decade. But you're right, today, April 1st is a wee bit early for our annual predictions, so stay tuned to find out which trends really make the cut for 2021 …
And if you haven't downloaded 2020 yet, here's your chance to do so!