Today's guest on Grow! with Katie is one of today's top influencers; an American fashion model, environmental activist, entrepreneur and she is known as the world's first "eco-model", Summer Rayne Oakes!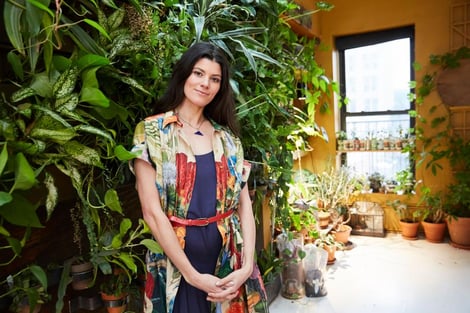 Graduating Cornell University cum laude with degrees in Environmental Science and Entomology, Oakes began to bridge her interest in ecological systems to industries that affect our everyday life. Most recently Oakes has been focused on sustainable food, agricultural, and horticultural systems and our connection to what we grow and what we eat.
She has worked closely on the launch of numerous companies including Good Eggs, a farmers market meets online grocer, and Foodstand, a food-savvy community app that helps people eat better.
In 2014, she founded SUGARDETOX.ME to help people come to terms with their sugar tooth.
In March 2017, she released her first cookbook and guide with Sterling Publishing, and in the same month, she launched the blog and YouTube Channel, Homestead Brooklyn and "Plant One On Me". She wanted to help people become more attuned to nature in the city through the simple things: a potted plant, a farmer's market apple, or even a walk through the botanical gardens.
Shortly thereafter, she released the Houseplant Masterclass, the first online audiovisual course on houseplant cultivation, care and maintenance. She currently is working on her fourth book, which is available for pre-order called How to Make a Plant Love You: Cultivate Green Space in Your Home and Heart.
Watch today's episode of Grow! with Katie right here!