Today's guest on Grow! with Katie is Wambui Ippolito of Wambui Loves Plants.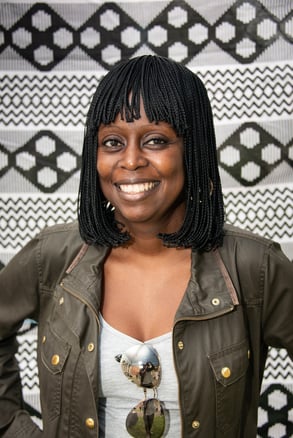 Wambui is a graduate of New York Botanical Garden's School of Professional Horticulture, where she studied under national and international design masters. In fact, she was the first and only black female graduate of the school.
She has trained and worked as a horticulturist at various high-end estates, including at Martha Stewart's home in Bedford, New York. She has also worked with native plants at late-night media host David Letterman's estate and manages a roster of private clients, including business, media, music and sports moguls.
Before her horticulture career, she as a Development and Democracy Consultant at international government organizations, including the Organization of American States in Washington, DC. She is fluent in English, Spanish, French and Swahili.
She teaches at the Brooklyn Botanical Garden and Grounds for Sculpture in New Jersey, and lectures nationwide, including at her alma mater the New York Botanical Garden. She is a published author whose interests include immigrant gardeners and tropical modern design.
Watch today's episode of Grow! with Katie LIVE with Wambui Ippolito!