Today's guest on Grow! with Katie, continuing Women in Horticulture week, is Terri McEnaney of Bailey Nurseries.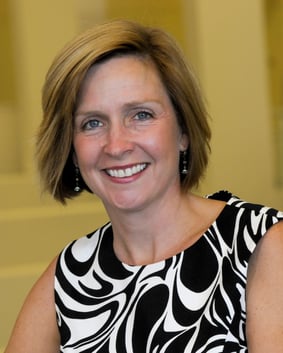 Terri is the current President of Bailey Nurseries, since 2001. Being a fourth-generation Bailey family member, she grew up around the business and worked at the nursery in high school. She received her Business degree with an emphasis on accounting and went to work in the corporate world for eight years.
She says that working at a large multinational conglomerate has provided her with the great foundation for the business world that she has brought into the horticulture industry.
Bailey Nursery's mission is to help retailers, growers and landscapers create a world landscape that is more beautiful, diverse and sustainable.
Bailey has everything you need from trees, shrubs, vines, evergreens, roses, fruits, small fruits and perennials. Their purchasing site also gives you multiple ways to filter down to the best plant options for you, including brand, height, size, zone and exposure.
On today's show, Katie and Terri talked about how to be heard as women and how to raise up the next generation to be confident leaders!
Watch today's episode of Grow! with Katie Live with Terri McEnaney!