Teresa Speight is a Native Washingtonian, a Mother, Grandmother, Steward of our Land, Master Gardener, Garden Writer, and History lover. Whew, what a list!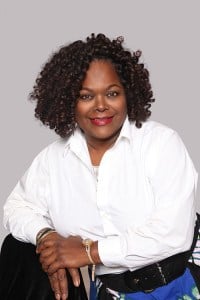 Cottage in the Court offers curated Garden Experiences for small groups and one-on-one Garden Coaching, specializing in earth-friendly practices. Reconnecting average people with the soil is important. "When we reconnect with the soil, nature, and our roots, we can begin to respect all that the earth provides."
Teri has a podcast, also titled Cottage in the Court! Check it out here!
She shared with us a fantastic acronym for gardening, FEED!
Fun
Educational
Experimental
Develop Friendships
We spoke about community gardens and the strong relationships and connections that you can build with others who are local to you through gardening.
Watch this episode of Grow! with Katie LIVE with Teresa Speight!