Today's guest on Grow! with Katie is author and "Epicurean homesteader", Tasha Greer.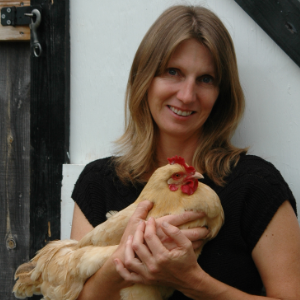 Tasha is a writer, focused on simple, sustainable living. She gardens on about 1.5 acres of land and grows a variety of annual and perennial edibles, medicinal, and ecosystem support plants.
She also keeps ducks, dairy goats, chickens, a pet turkey, worms and occasionally pigs!
Tasha teaches classes in her community related to edible landscaping and organic gardening.
She wrote the book, Grow Your Own Spices, which is available for pre-order, where Tasha hands you everything you need to know to grow a thriving spice garden, with practical tips and in-depth advice on cultivating over 30 different spices.
Her goal when creating her website was the share some of her experience homesteading for pleasure while increasing self-sufficiency. She also wanted to let people know that homesteading doesn't have to be hard work. It can be easy, relaxing, joyful, and satisfying.
On today's show, we talked about the best started spices for beginners, different spices that Tasha grows, and all about the long-term commitment that comes with growing spices.
Watch this episode of Grow! with Katie LIVE with Tasha Greer.