Today's guest on Grow! with Katie is landscape designer, Susan Cohan.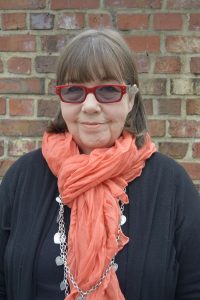 Susan is the principal and design director of Susan Cohan Gardens, a full-service landscape design studio located in the New York/ New Jersey metro area. Her and her team have created landscape designs for discerning regional and international clients for over fifteen years, and they have won many awards for their work.
Susan dedicates her time to the creation of exceptional residential outdoor living spaces and gardens both big and small. Each project is unique and highly individualized, integrating classic design principles with hand-crafted details and extensive horticultural knowledge. Check out her portfolio here!
During the design process, every detail from plants to stone to furniture to appliances and accessories is thought through and specified from a wide variety of international sources.
Susan gets much of her inspiration and knowledge of products from her travel to international design fairs, garden shows and garden visits.
She had a successful career in the fashion industry and left that before she founded Susan Cohan Gardens in 2003 after earning a certificate in Garden Design from the English Gardening School at the Chelsea Physic Gardens in London.
You can find Susan Cohan Gardens on Instagram, Facebook, and at her website!
On today's show, we talked about some tips on how to get started with planning your landscape, some things to consider when choosing plants, and we saw some of Susan's amazing works!
Watch today's episode of Grow! with Katie LIVE with Susan Cohan!