On today's episode of Grow! with Katie, we are joined by the Editor-in-Chief of Better Homes & Gardens, Stephen Orr!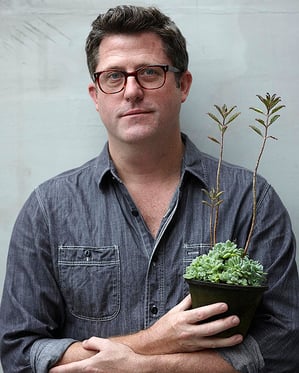 Stephen is a writer and editor who shares his love of travel, gardening, food and cooking both through is work and on his social media. He previously was the garden editor for Martha Stewart Living, House & Garden, and Domino Magazines and his he always written extensively for The New York Times and the Wall Street Journal.
He has been a regularly featured gardening expert on The CBS Early Show, The Martha Stewart Show, and The Today Show. In addition, he was a segment producer for the PBS television series, Cultivating Life.
Stephen is the author of two books! In The New American Herbal, which came out in 2014, he covers the entire spectrum of herbaceous plants, from culinary to ornamental to aromatic and medicinal, presenting them in an easy to use A to Z format packed with recipes, DIY projects, and stunning examples of garden design highlighting herbal plantings. In Tomorrow's Garden, he presents gardens in 14 American cities that have been scaled back and simplified without sacrificing beauty or innovative design.
On today's show we talked about some of Stephen's favorite herbs to grow and we chatted a bit about his books!
Watch this episode of Grow! with Katie LIVE with Stephen Orr!