Today's guest on Grow! with Katie was Stephanie Rose from Garden Therapy!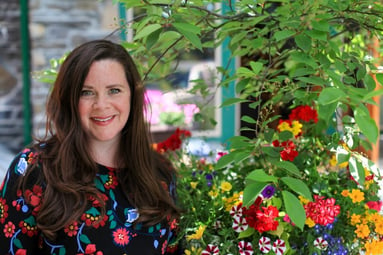 Stephanie's interest in gardening and the amazing benefits that come from gardening began with her own inspirational story of her health and how her garden helped her to overcome her illness and disability. She now uses that story and the knowledge that she obtained to help inspire others.
Stephanie's website is full of so many great recipes, activities, projects and advice on her blog to check out!
Her social media following shows just how great she is, including her Instagram following of over 19k! Give her a follow, you won't regret it.
She also is the author of some fantastic books, including her most recent release, Garden Alchemy: 80 Recipes and concoctions for organic fertilizers, plant elixirs, potting mixes, pest deterrents, and more.
On today's show, Stephanie taught us a super simple way to test your soil from home!
Watch today's episode of Grow! with Katie with Stephanie Rose of Garden Therapy!