Today on Grow! with Katie, we are joined by Seth Reed, the co-founder of GrowIt!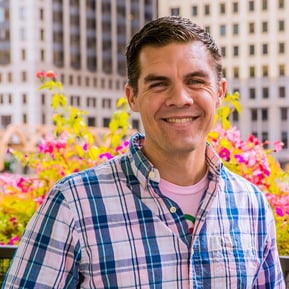 GrowIt! is the plant community app that allows users to post photos of their plants, whether it be to highlight what they are growing or to gain information from fellow users on what a plant is, care tips, etc.
The word "community" holds strong here with over 920k members in nearly 25k cities across North America.
"In 2014, two plant nerds set out to change the world of plants. They wanted to show more people the joy of growing. They sought to create a fun and entertaining experience where knowledge spread through a social community. In 2015, GrowIt! launched with a mission to connect, educate, and inspire others to dig plants and the growing world has never been the same."
On today's show, Seth announced their latest contest giveaway. Every weekend in the month May, two people will win a free blueberry plant from Bushel and Berry. Learn more here.
Watch today's episode of Grow! with Katie LIVE with Seth Reed of the GrowIt! App.