Today's guest on Grow! with Katie is Perla Sofia Curbelo!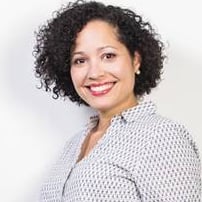 Perla is a Puerto Rican journalist turned mediapreneur. In 2009, she founded Agrochic, a gardening blog for Spanish speaking garden lovers and "agropreneurs".
Through the website, readers interested in urban agriculture and wellness can check articles, guides and lists on topics like how to take care of your houseplants, how to create a veggie garden in containers and even how to plan your next garden travel.
In 2016, her blog Agrochic was nominated as one of the best Latino health and wellness blogs at the Tecla Awards during Hispanize, the largest annual event for Latino trendsetters and newsmakers in digital content creation, journalism, marketing, entertainment and tech entrepreneurship.
As part of the digital content, she also coordinates gardening workshops in San Juan, Puerto Rico. She has a bachelor´s degree in Psychology and a master´s degree in Communication, specialized in Public Relations.
She has worked in publishing, television and radio, and for the last 15 years she focused most of her writing in agriculture and gardening.
In the Summer of 2018, she started a seasonal podcast (La verdura de hoy, translates "Today´s Greens"), also in Spanish, which you can listen on her blog.
In 2017, she joined The Association for Garden Communicators and is responsible to translate a monthly column from the GWA´s blog from English to Spanish.
Check Perla and AgroChic out on Facebook, Instagram, and YouTube!
Perla has done an amazing job at creating resources and fun space to learn for our Spanish speaking community of gardeners.
Watch today's episode of Grow! with Katie with Perla Sofia Curbelo.