Today's guest on Grow! with Katie is Megan Cain, founder of the Zen Succulent.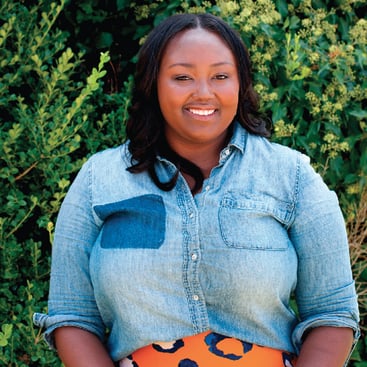 The Zen Succulent started as an Etsy shop, which is still running, and now has two store fronts and their own website where you can order kits!
Megan gave us so many great tips and tricks to air plants and succulents on today's show.
Browning tips on your plants can be caused by over-watering. If they are crispy, your plant may be getting too much light. Be sure to trim off any brown spots so you can track changes.
Megan's air plant care 101:
Air plants are typically found in tree tops, so it gets tons of filtered light. You want to create the same environment. Keep them in a window sill that does not have direct sunlight. For larger air plants (larger than your hand), be sure to soak the plant in water with its face downwards in order to soak up the water, then give it a gentle shake to remove the excess water. For smaller air plants, give it just a mist of water instead of soaking, too much water will cause roots to rot.
Megan's secrets to succulent success:
1. Lighting- Make sure your succulent has enough light! If it is growing tall, quickly, it is not getting enough sun so it is reaching for the light!
2. Watering- The water is held in the leaves. It will plump up the leaves and burst if there is too much water. If they don't get enough water, then will go paper-thin. Water only once per week with just a few tablespoons of water. Be sure the succulent is dried out between waterings.
3. Air Circulation- never put your succulent in a closed container! They need air flow.
You can follow the Zen Succulent on Instagram and Facebook, and on their other social media sites.
Megan is also the author of the book, Modern Terrarium Studio: Design + Build Custom Landscapes with Succulents, Air Plants + More.
Watch this episode of Grow! with Katie with Megan Cain of The Zen Succulent!