Today's guest on Grow! with Katie is Marco Thomas of Microbes by Marco.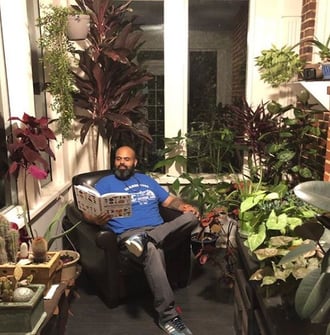 Microbes by Marco is a company that collects vegetarian food waste from local restaurants and converts it into highly nutritious fertilizer through the Bokashi Fermentation process.
The Bokashi Fermentation process in an anaerobic process in sealed containers with no loss of nutrients. Pathogens cannot survive this environmental rich in Lactobacillus Bacteria and other healthy microbe populations.
Their microbe inputs begin with the principle "do as nature does". All of their products are small batch, 100% natural, hand-crafted, and come from organically derived food ingredients and those found in indigenous old growth forest soils.
Everything is chemical, pesticide, synthetic fertilizer and GMO FREE. They grow soil microbes that promote strong bonds within the soil food web which leads to strong healthy plants without deficiency issues that many gardeners deal with then using chemical fertilizers.
Their philosophy is to grow strong microbes, healthy soil, and to maximize vegetative and fruiting plant growth.
Give him a follow on Instagram!
Watch today's episode of Grow! with Katie with Marco Thomas from Microbes by Marco.