Today's guest on Grow! with Katie, kicking off Chicken Week, is Lisa Steele of Fresh Eggs Daily!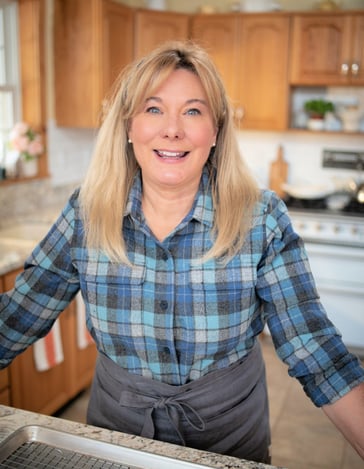 Lisa has been contributing to the backyard chicken keeping community for more than a decade, sharing her unique and creative perspective on raising flocks naturally from her farm in Maine.
She is a Master Gardener and a 5th generation chicken keeper. She continues to inspire backyard chicken keepers and encourage growing your own food, sharing coop to kitchen recipes and garden tips on her award-winning blog, Fresh Eggs Daily.
Lisa is the author of SIX books.
101 Chicken Keeping Hacks
DIY Chicken Keeping
Duck Eggs Daily
Fresh Eggs Daily
Gardening with Chickens
Let's Hatch Chicks!
Follow Lisa on her Instagram, Facebook and YouTube to catch all of her content and stay up to date with what she is doing!
On the website, there is a blog to follow and she also has a whole page dedicated to Coop to Kitchen recipes to try!
On today's show, Lisa shared her favorite natural snack for her chickens, some tips and tricks to guard your feathered friends from predators, and showed us some of her beautiful eggs!
Watch this episode of Grow! with Katie LIVE with Lisa Steele of Fresh Eggs Daily!