Today's guest on Grow! with Katie is the OG Houseplant influencer, Lisa Eldred Steinkopf of The Houseplant Guru!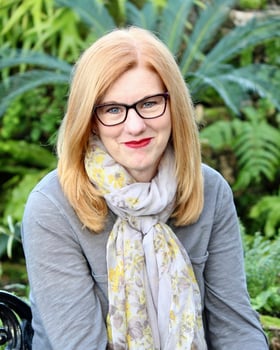 Lisa is a blogger, freelance writer, and houseplant enthusiast. Her work has been published all over the web including HGTV Gardens, Michigan Gardner Magazine, Michigan Gardening Magazine and Real Simple Magazine.
The Houseplant Guru started back in 2011 with Lisa's love of houseplants and writing. Sharing knowledge and plant experiences brings Lisa so much joy and she wanted to share it with the world.
On the blog, you'll find practical tips, tools, and advice that will help you find success with your plant, no matter your situation. She covers everything from common myths about your houseplants to best practices that help you nurture and grow healthy, thriving houseplants.
You can find Lisa on both Facebook and Instagram to stay up to date with her!
Lisa has published 3 books SO FAR, with more to come, which can be found and purchased on her website!
On today's show, Lisa shared with us some of the common houseplant myths that she talks about and gave us so many great tips and insight on houseplants and how they thrive.
Watch today's episode of Grow! with Katie with Lisa Eldred Steinkopf!