Today's guest on Grow! with Katie is Lauren Mandel, founder of BloomTime and author of EAT UP.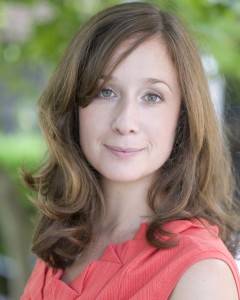 Lauren

began exploring the viability of rooftop agriculture while in graduate school at the University of Pennsylvania, where she earned a Master of Landscape Architecture and wrote the first draft of her book.

With ten years of professional landscape architectural and green roof design experience, Lauren continues to explore rooftop agriculture through design, research, and writing.

In 2012 Lauren founded EAT UP, LLC to offer "roof-to-table" speaking engagement, journalism, and consulting services. She lectures on green roofs and rooftop agriculture and is available for speaking engagements upon request. Lauren is a contributing writer for Urban Farm, Grid, and Landscape Architecture Magazine and welcomes further journalism opportunities.

BloomTime is an early-stage startup that empowers people to transform their patios, balconies, and roof decks into beautiful spaces that bring joy to their homes, while improving the environment. Love the space you have. With different starter kits to choose from, there is something for everyone!

Watch this episode of Grow! with Katie LIVE with Lauren Mandel!