Kicking off Women in Horticulture Week, our first guest on Grow! with Katie is Jennifer Jewell of the Cultivating Place!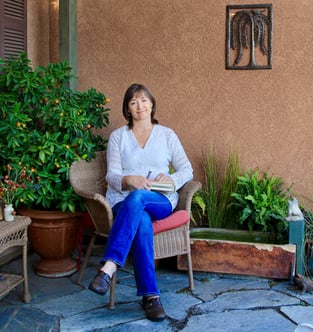 Jennifer is the creator, writer and host of Cultivating Place: Conversations on Natural History and the Human Impulse to Garden.
She received my bachelor of liberal arts degree from Harvard University and after college went to work as an arts and literature editor and writer for Microsoft's Encarta encyclopedia. She then turned her focus to writing, speaking, and advocating for the importance of gardens, gardening, and gardeners.
​Her works have been featured in publications including Gardens Illustrated, House & Garden, and Pacific Horticulture. From 2010- 2017, she worked as the curatorial assistant to the director and the curator of the native plant garden at Gateway Science Museum on the campus of Chico in Chico, CA.
She serves on the board of the Pacific Horticulture Society and she is a long-time member of other national and regional gardening organizations, in the California Native Plant Society and Garden Communicators International.
On today's show, we talked about Jennifer's new book, The Earth in Her Hands: 75 Extraordinary Women Working in the World of Plants. The book explores and celebrates how the plant world is improved by not only greater representation of women generally but also by diversity amongst those women.
Watch today's episode of Grow! with Katie with Jennifer Jewell!