Today's guest on Grow! with Katie is the founder of Black Girls with Gardens, Jasmine Jefferson!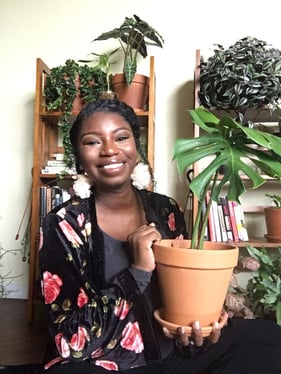 Black Girls with Gardens is a digital resource for women of color to find support, inspiration, education, and representation in gardening. It is a collective dedicated to providing answers, tips, and inspiration to women of color interested in gardening.
"We value how much representation matters and aspire to create a space for like-minded women to support each other and connect with their ancestral environmental background. For the newbie plant mom of 1, the woman with the potted plant army, or the aspiring farmer, BGWG has you covered."
With over 66k followers on Instagram, Black Girls with Gardens is truly making a huge impact on the gardening community.
Whether gardening is a form of self-care, coping, hobby, or a career for you- we promise to make gardening easy for you.
Listen to Katie chat with Jas about houseplants, repotting, insects and more.