Today's guest on Grow! with Katie is the Executive Director of the National Garden Bureau, Diane Blazek.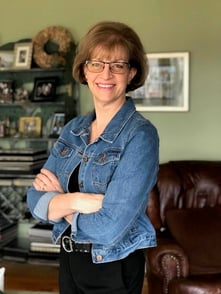 This year the National Garden Bureau is celebrating 100 years! NGB is a non-profit organization that exists to educate, inspire, and motivate people to increase the use of plants in homes, gardens, and workplaces by being the marketing arm of the gardening industry. Their members are experts in the field of horticulture.
NGB's mission and purpose is to "Inspire. Connect. Grow."
Diane gave us so many great tips on starting your own Victory Garden.

With the current pandemic and so many people turning to their own resources, gardening has become crucial in many households. Growing your own fruits and vegetables is a project that you can do with your family, but it is also very rewarding to be able to say that you are growing your own groceries!
Diane shared tips on starting a raised bed. Don't be intimidated, we'll explain how easy it is to build your own! A basic raised bed, like the ones you see in community gardens, is quick, inexpensive to build, and lets you start gardening right away.
Here's an article for more details on the benefits and how-tos of raised bed gardens.
With just a little creativity and know-how, you can have a raised bed to match your needs. And it's a lot easier than you'd expect.
Watch today's episode of Grow! with Katie to hear Diane's tips and advice!