Today's guest on Grow! with Katie is landscape designer and author, Daniel Nolan.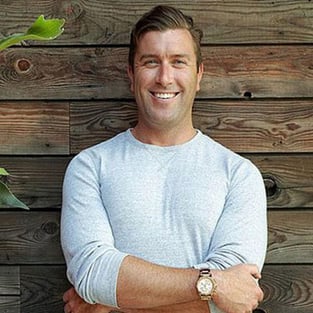 Daniel's gardens can be described as both expressive and refined, combining lush plantings with minimalist hardscapes. They transport the visitor into another world where local climate and geography fade away.
Daniel's love of nature began at a young age, growing up amongst the scenic beauty and famous gardens of Pennsylvania's Brandywine Valley.
He was given the freedom to experiment more in California with their unusual plants. He credits his almost 10 years at the famed Flora Grubb Gardens in San Francisco as his masterclass in plant identification and selection, allowing him the opportunity to work with talented architects, designers and client.
His work now appears in some of the Bay Area's most beautiful homes and properties, as well as in print and is the source of inspiration for his 2018 book with Rizzoli publishing, Dry Gardens: High Style for Low Water Gardens.
On today's show, Daniel explained to us what exactly a "Dry Garden" is made up of, gave us some of his favorite plants to use in them, and how his ideas come to life for his clients!
Watch this episode of Grow! with Katie with Daniel Nolan.