Today's guest on Grow! with Katie is a fun one! We got to hangout with the Illustrating Botanist, Chris Thorogood.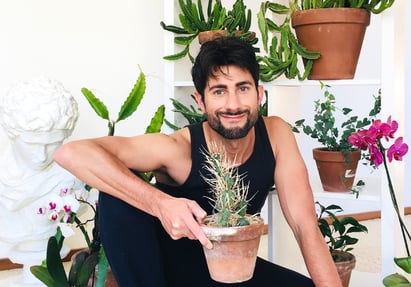 Chris is a botanist at the University of Oxford, an illustrator, plant hunter and public speaker.
Chris's research interests center on evolutionary genetics, plant taxonomy, and biodiversity hotspots. He is especially interested in the evolution of parasitic and carnivorous plants, as well as taxonomic diversity in biodiversity hotspots including the Mediterranean Basin region and Japan.
Chris won a scholarship in 2005 to carry out his PhD research on speciation in parasitic plants at the University of Bristol, where he was awarded a Faculty Commendation, and the national Irene Manton Prize for best thesis in botany in 2009.
He is a Fellow of the Linnean Society of London and a Junior Research Fellow of Linacre College, Oxford.
Chris have a few books which highlight wacky and crazy plants and showcase his artwork, check them out here!
You can follow the Illustrating Botanist on Instagram to keep up with his art and happenings.
On today's episode, Chris showed us some of his own "weird" plants that he grows, explained to us the different kinds of "Vampire" plants, and we talked about a few of his incredible paintings.
Mandrake
Rafflesia
Hydnora africana
Venus flytrap
Pitcher plants
Watch this episode of Grow! with Katie LIVE with Chris Thorogood!