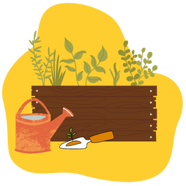 Great Grow Along (GGA), an annual ten-day virtual festival, aims to connect and inspire gardeners with influencers worldwide while educating them on cutting-edge content. The 2023 festival, which ran in March, featured sixty+ educational sessions and virtual garden tours. A record-breaking 56k people logged in to see the speakers and chat with the community.
This event is for gardeners of all experience levels and is free for live streaming during the event. Every day of the festival is packed with expert education, practical advice, and creative inspiration from industry leaders and top influencers.
Now that the event has passed, viewers can subscribe for an on-demand session here.

Catchy names for each day, such as Wildlife Wednesday and Sustainability Sunday, aim to bring attention to the topics covered. Big-named brands like Park® Seed, Sunset® Plant Collection, and Garden For Wildlife™ sponsor the event to keep the content current and free of charge for viewers.

Whether this was your first year attending or your third, everyone left the event with a wealth of information about various gardening topics. Sessions presented ranged from water-wise plantings to supporting hummingbird species and creating a healthy gardening ecosystem.

One of the festival's creators, LaManda Joy, believes the world would be better with more gardeners. "I am thrilled to empower individuals to reach new heights in their gardening journey," says Joy. "This festival allows us to share our expertise and advice and puts education at the forefront, giving new gardeners the confidence and tools they need to succeed."

Read on to learn more about the Great Grow Along and highlights from a few sessions!
Water-wise Gardening with Janet Sluis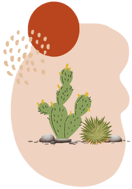 Planting a water-wise garden is a big focus for many gardeners in our current climate. This means choosing naturally drought-resistant or water-wise plants bred for these traits. From Sunset Plant Collection, Janet Sluis had helpful tips for conserving water while gardening, such as using drip irrigation or soaker hoses to water and designing container arrangements to showcase plants with beautiful foliage and low water requirements. She also recommended strategically placing drought-resistant trees, such as Crape Myrtles, to provide dappled sunlight to plants below and to protect them from the harsh afternoon sun.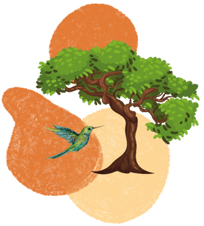 Garden for Wildlife: Be a Hummingbird Hero
Garden for Wildlife offered some enlightening information regarding hummingbirds for GGA participants. Mary Phillips, head of Garden for Wildlife, stated, "A balanced habitat for wildlife includes cover, host plants, nectar and pollen sources, seeds and fruits for birds and small mammals." When it comes to hummingbirds, many assume they have a sufficient food source from a feeder when, in reality, 80% of their diet is insects. They also need a water source besides nectar and are especially attracted to bubblers, dripping fountains, and misters. Other things to consider including in a proper hummingbird habitat, are cover and areas to perch. Cover can be provided by a wooded area, dense shrubs, evergreens, or vines, giving hummingbirds protection from the elements and predators.

What's the Rush? Doug Tallamy
"Live with Nature" was the central theme of Doug Tallamy's talk about planting natives and preserving biodiversity. Doug Tallamy is an entomologist and visionary native plant promoter. With his Homegrown National Park program, Doug regularly reiterates the importance of using our yards to support food webs, sequester carbon, manage watersheds, and support pollinators. Unfortunately, approximately 3% of U.S. land is National Parks, which needs to be more significant to preserve biodiversity and sustain nature. Since lawns comprise 44 million acres of the U.S., he believes property owners are the hope and future of conservation.

The Great Grow Along is the perfect way to kick off the spring gardening season for gardeners of all ages and skill sets worldwide. The live chat in each session allows viewers to ask the speaker questions in real-time and engage in an empowering gardening community worldwide.
If you missed Great Grow Along 2023, an all-access pass to view the recorded webinars is available at https://ondemand.greatgrowalong.com/.