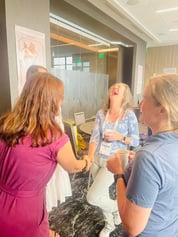 Trade shows can bring in hundreds, if not thousands, of like-industry individuals from vendors and publicists to influencers and general admission attendees, and everywhere in between.

And we know catching the eye of folks in the midst of the crazy trade show floor can be chaotic and sometimes impossible. So hosting dinners and after-parties are a great way to connect with specific folks you want to and get them to pay special attention to your brand or product. At Cultivate this year, we opted for a Breakfast with the Stars.

---Read on to see what we learned from hosting an intimate breakfast prior to the trade show and how it benefited our clients. ---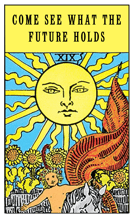 GMG's Breakfast with the Stars took place on the third day of Cultivate '23 in a private dining space less than two blocks from the convention center, making it convenient for attendees to join us for an early morning meal then make their way to the show.

We hadn't done a breakfast format before, but we always want to knock it out of the park for attendees and clients alike, so we knew it would be fantastic.

Our theme of Breakfast with the Stars involved personalized tarot cards with information on each about the sponsors for folks to carry away with them, a tarot card reader on site, and décor to match the aesthetic.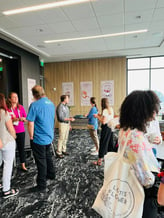 Co-hosting this event were a few of our clients who were exhibiting and attending the show – Ship My Plants, Plant Development Services Inc., Costa Farms, Garden for Wildlife, and Star Roses and Plants. We personally invited trade writers, consumers, influencers and other professionals who we felt would be great business matches for our clients.

A huge advantage and key factor in attending trade shows is the connections that you make. This private and selective event allowed for connections to be made for our clients with the trade publication writers, with influencers for possible partnerships, and even with other clients to work on collaborations.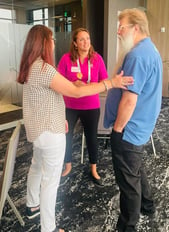 So, what did we learn?
1. We learned that folks actually preferred to start their day with a connection-making event, rather than the typical end-of-day events that can involve late nights and too much to drink that have historically been held at the trade shows.
2. We learned that this was a great way to keep the buzz going throughout the day. I mean, wouldn't you talk about a breakfast event with a tarot card reader where you got to connect with different industry leaders, business professionals, writers and influencers – and the GMG team, of course!
3. Following up with trade and influencers RIGHT after a trade show is key to keeping those sparks and strengthening the connection after-the-fact. This held true this time, too.

We loved the breakfast format, and most importantly, loved being back with old friends at Cultivate, and meeting new ones. Win win for all!

Click HERE to learn 7 Insider PR Secrets to Boost Traffic & Sales at Garden Trade Shows.