Gardening is not cancelled.
In fact, studies show gardening is essential to your mental and physical health.
Imagine a day, not too far from now, where we can once again hug our friends and neighbors, live life normally, and return to a peaceful state of mind. We are living for that moment right now.
But in the meantime, people need something to keep themselves busy. There is no better time than now to get started on spring gardening projects!
Read on to gather some inspiration to get the garden growing. Please share these with your customers or anywhere you think people need a little break!
Succulent Arrangement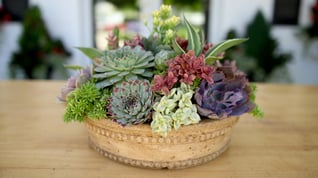 Bring many colors and textures into your garden or inside your home with a gorgeous succulent arrangement. This one by Garden Answer is an absolute stunner! In the video, Laura teaches you how to add height to your succulent arrangement by using Espoma's Cactus! Mix. This organic soil will keep succulents healthy and strong. How gorgeous is this!?
Check out Garden Answer's video here!


Bulb of the Year... Made Easier!
The gladiolus is the summer bulb of the year for 2020.
iBulb by Royal Anthos
is a great resource for educating yourself on all things flower bulbs. Gladiolus bulbs can be planted any time between mid-April until the end of May and they will light up your summer garden with tall, beautiful blooms!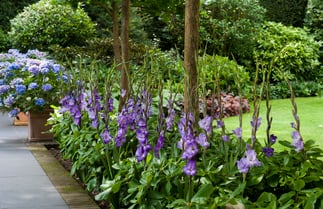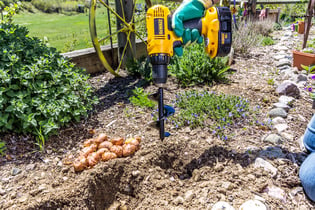 For best results, dig about 4-inches in the ground to create a pocket for your bulb. Make digging easier with Power Planter's Bulb Planting Auger. This American made drill auger is durable and the perfect addition to your gardening tools.
Everyone loves a starter kit!
Delivered directly to your front door, Smart Pot has the most innovative planting containers, made of a porous, geo-textile fabric that is easy to move and manipulate in your garden. Not only do they have the highest quality product, but they also offer six different starter kits: Backyard, patio, wall flower, big garden, 3 gallon and even a Jr. Garden Kit, so your little ones can get busy, too! Grab one (or all!) of these great kits to give you that extra boost and get you started!
Find the best starter kit option for you and your family!
Spring is right around the corner, don't let is sneak up on you. Happy gardening!
For more tricks and tips visit Katie's Facebook page!