Gardening is a growing hobby, touted as #5 most popular on many lists.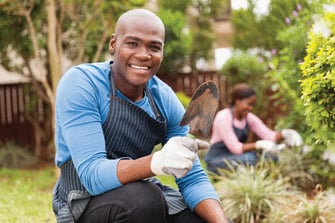 In the horticulture sector, public relations are more than a necessity. The industry faces major challenges of identifying the most efficient ways of promoting a brand product or service, building a positive image and increasing the visibility of plants, products and places to attract customers in a saturated market.
Below are some recent public relations trends we've seen that can impact how brands engage with consumers and stay competitive in the green space.
A rise in freelance journalism
Earned media isn't dead…it's evolving. In fact, as more journalists leave full-time roles for freelance positions, the opportunities are broader. Historically, the confines of corporate media policies have limited the media's involvement in press trips and experiences. The rise in freelance journalism is a welcomed solution for green brands, allowing journalists to enjoy immersive, firsthand experiences with the brands that they otherwise wouldn't have, resulting in more authentic and engaging stories.
Tapping freelance journalists can also increase ROI. Press trips can be costly, meaning one freelancer can pitch multiple outlets using different story angles versus being tied to an exclusive outlet. As a result, forging strong relationships with those who contribute to multiple tier-a outlets will help drive success.
Influencer marketing
Influencer marketing is taking hold over the garden space as more consumers turn to social platforms like Instagram for inspiration. Scrolling their feeds and seeing the relatable stories and inspirational photos filled with green spaces and lush interiors of their most envied influencers sparks their own desires, which directly impacts their shopping habits.
Influencers have the unique ability to sell a lifestyle, not just a product, which opens doors for companies to tap into their influence to introduce lesser-known plants, products and gardening practices to a mainstream platform, putting them "on the map." Leveraging the ever-growing roster of plantfluencers can give businesses the opportunity to get on the radar.
Blurred lines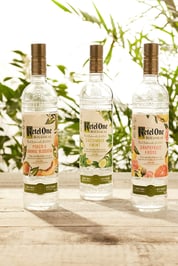 More and more brands are tapping into the green space to create immersive experiences for customers. When Kettle One launched its "Botanical" line it tapped into the wellness movement. Advertising on the podcast Goop and sponsoring events across the globe, the brand launched into new territory.
For the company's fiscal-year results released in July, Ketel One's value soared 23% compared with a 1% decline in the year-ago period.
This is a great examples of a company creating unique garden-inspired marketing activations that exemplify the merger between brand and experience, feeding into a consumer's innate desire for nature.
And these are examples of how we are staying ahead of the curve in making sure gardening stays relevant and consumers stay connected.
Learn how we can help you. Get in touch.