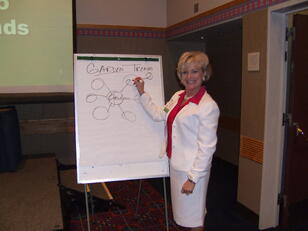 Last week, you learned how to use trends in your garden business. This week, Garden Media Group will share their secrets on how to spot trends!
You don't need to be psychic to know what is going to be the next "big thing" in the garden industry.
With these trend-spotting tips from trend experts at Garden Media Group, your garden business can always know-or even be a few steps ahead-- of upcoming consumer trends in the lawn and garden industry.
Read on to learn how to spot trends in the garden industry!
How to Know Which Garden Trends Matter
What is the key to finding the next big trend?
Know your consumer inside and out!
Not every trend will suit your garden customers' needs. Be smart when deciding which trends to act on and think about the trends in your own company, too.
Think long and hard before your garden business decides to peruse a trend fully and start looking for the next big one that could really impact your bottom line.
Where to Start Looking for Garden Trends
Photo Credit: coco+kelley via photo pin cc
When searching for the next big garden trend, think out of the box. Don't limit yourself to trends and inspiration within the garden industry.
The latest fashions walking down the runway are a great way to see what colors and prints will be coming up next season. Colors, flower shapes, furniture styles and graphics in the garden are often heavily influenced by the runaway!
Also, look through interior design magazines and other home publications to discover what the trends are in the home. Outdoor living spaces are now an extension of gardeners' homes. Garden Media Group predicted it way back 2001, and it is truer now more than ever. Outdoor living spaces are simply an extension of the home--meaning colors and designs that are happening inside will make it outdoors before long.
Go Global!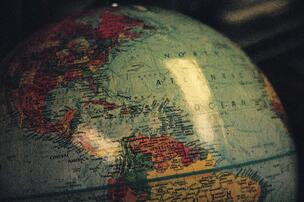 photo credit: klatterros via photo pin cc
No matter what the size of your garden business, look globally.
Don't limit yourself to local or even national trends. Cities like Paris, Milan and Tokyo are always ahead of the game when it comes to new fashions and trends. Look at international blogs and other publications to stay informed on what is in style in these cities because the trends could make their influence known across the pond before long.
These styles can also be used as inspiration to create your own trends, so get creative!
Don't forget! Not every trend is useful to every gardening company. Make informed decisions when picking which trends to use in your garden business.
For a full list of the publications Garden Media scours annually for the hottest trends, download the "Why Trends" e-book below.
Find Out More about Using Trends in Your Garden Business by Clicking Below!