Welcome back y'all! Just like that the holiday season has come and gone, another year has passed and best of all, we're back in business.
Is this the year you're going to make a marketing splash? We have a lot to offer you and your garden business in 2014.
First off, Trending Thursday will be sticking around. Throughout November and December, the global consumer trends and lawn and garden industry trends were covered in a post each Thursday.
Starting next Thursday, a specific garden and home trend outlined in the 2014 Garden Trends Report will be delved deeper into each Trending Thursday.
Before we march forward, however, we wanted to take a second to recap the biggest garden consumer and industry trends.
Garden Global Trends
Photo Credit: GoFiddleHeads
A demanding brand is, in short, a sustainable and socially-responsible brand that asks their customers to contribute to their mission.
Being a demanding brand does not mean you need to act demanding. Ask a lot from your customers, but ask them in the right fashion.
Photo Courtesy of Holistic Moms
Men are taking on equal roles as the homemakers in many households, which means they're getting their hands dirty in the garden too!
Men love to get physical and create with their hands, and what better way to do that than gardening?
The traditional 'mom role' is becoming more gender neutral, which means women are not the only ones interested in the gardening world anymore.
Introducing: Mr. Mom, the newest gardener to target in 2014
The Millennials Enter the Gardening World

The newest growers and gardeners of 2014 hitting the market: millennials.
Millennials are those between the ages of 18-34, and they currently make up 23% of the US population. That means that 23% of those with spending power in the upcoming year will be the hard-to-reach, upcoming gardener.
Learn the top marketing tricks and tips to connect, engage, and convert millennials from budding to devout gardeners here.
Lawn and Garden Industry Trends
Photo Credit: ourcommon via Compfight cc
The number of DIY gardeners is growing. There are over 85 million DIY gardeners, up 3% from 2011. DIY gardeners love the process of tackling a project all on their own--from start to finish.
But, they need your garden business's help in order to be successful.
A Shift in How We Learn About Gardening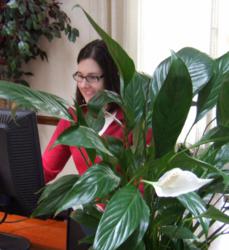 The world of print newspapers and magazines has struggled while the ever-changing digital world has dominated.
In short, the newspaper is out, and the Twitter feed is in. The internet is becoming our new friend and trusted neighbor for gardening advice.
Learn the new best way to deliver your garden information in 2014.
Just about everything we need in our daily lives is available for purchase at the local big-box chain--or on their online counterpart. The convenience of getting everything at one destination rather than a few specialty shops mixed with the promise of low prices has customers drooling.
The gardening world isn't exempt from this shift. More and more people are turning to mass retailers for their gardening needs.
Get the Full Scoop on 2014 Garden Trends Below!