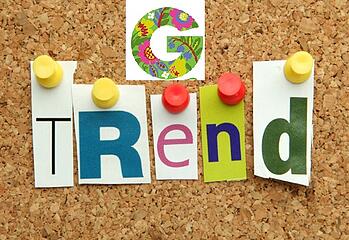 Since 2001, Garden Media Group's annual Trends report has become the go-to guide for breeders, manufacturers, growers, vendors, retailers and media.
The report helps them learn where and how they can best meet consumers' needs in the garden and home industry.
In the last 13 trends reports, Garden Media's predictions have been spot on. From the rise of Made in the U.S.A. and the 'buy local' movement to men getting in the garden, growing vegetables and a renewed interest in organics, Garden Media has kept the industry ahead of the curve.
But, how the heck does Garden Media predict the hottest trends, year after year?
Below we have an exclusive interview with Garden Media's founder and Queen Bee Suzi McCoy on how she and the Garden Media team spot garden trends before anyone else does.
Q: Where does the process for identifying trends start?
Actually, it never stops! We're always looking for trends in home decor, fashion, real estate and food because they all influence gardening.
We comb through global and national research to see where and how people are spending their money.
Of course, we talk to lots of people -- those breeding and growing plants, garden center owners, the media, horticulture professors, researchers, and landscape designers.
We then put the pieces together.
Because we've been doing this for more than a decade, we connect dots, see patterns and spot trends coming on the horizon two or three years in advance.
Q: Over the past 10 years, what trends has Garden Media spotted that have lasted?
In 2001, Garden Media saw that the backyard was just becoming the new living room – dining room – and kitchen. Over ten years later, living outdoors is a lifestyle.
By 2004, we began to see the resurgence of the organic movement. Being "green" was gaining star power' and becoming 'eco-chic'. Leonardo Dicaprio was talking about the environment and driving a Prius instead of a Hummer. That was the moment we knew that the green-living movement was going to explode in the upcoming years. If Leo does it, you can guarantee everyone else will be right behind him.
Come 2005, we saw an uptick in growing your own veggies driven not by the economy but by foodies wanting great tasting veggies and herbs for cooking at home – and bragging to their friends that they grew it themselves.
This year, super foods are the must-have. Growing your own super food that's eye-catching, different, and nutritiously is taking the edible movement of 2005 to the next level.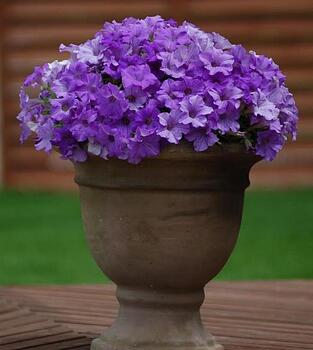 Q: What's the biggest trend of 2014?
Without a doubt, balance is the biggest trend of the upcoming year. Almost every trend we identified in our report this year has a contrasting element.
And, both homeowners and gardeners alike are going to have to learn how to balance these contrasting themes.
For example, Frac'd Up is a trend we see exploding in 2014--literally. With Frac'd Up, neat clean lines are out. Colors, geometric shapes, and fractions explode throughout the garden. It's wild and crazy--and we know it will be hot in 2014.
But, to balance Frac'd Up, simple elegance will be back. Black and white will be all the rage. Also, one color plant in a modern, modernist planter. Think Suntory's Surfina 'Heavenly Blue' in a hand-cast planter by NativeCast.
I don't want to dish too much, so be sure to download the 2014 Garden Trends Report below for the whole story!
The Complete 2014 Garden Trends Report is Just a Click Away!