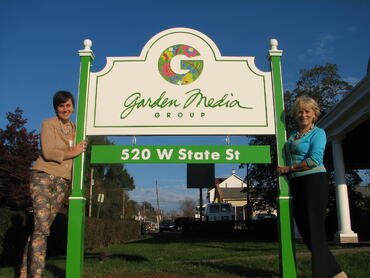 Once you feel like you really, truly know what public relations is, it's time begin looking for the right firm to hire.
The search for the perfect public relations firm can be a bit daunting all on your own, so we're here to help.
Just searching "public relations firms" in Google is not going to cut it. Plus, 20% of the Google firms will only show up because they're close in location to you--not because they're the best overall fit for your business.
To find the public relations firm that is just the right fit, be sure to examine the following criteria.
Interview a minimum of 3 public relations firms on the below topics to ensure you find the public relations firm that will be just right for your garden business.
Industry Know-How
Public relations is all about knowing the right people and the angle of the story that will resonate with them.
When selecting a public relations firm, finding a firm that specializes in a niche industry ensures they know the landscape of the market inside and out.
A general public relations firm can certainly try to amp up a media or sample list for your specific industry, but it just won't compare to the lists and lists of cultivated contacts the niche firm will already have.
Culture
Does your company like to mediate on decisions or act quickly? What are your core values? What is your garden business's mission?
Asking questions like these of your own company and the firm you are interviewing will help you select a public relations firm whose culture mirrors that of your own.
When you share a similar culture with your public relations firm, you'll be able to work together more in-sync.
At Garden Media Group, we work with products that we truly believe in--and that help make others good stewards of the earth.
Price
Price, like it or not, is going to be one of the deciding factors when working with a public relations firm. You should set a budget of how much your garden business is willing to spend before you begin interviewing firms. You don't want to find your dream pr firm--only to find out you could only afford them in your dreams.
Each firm is going to have a different monthly minimum. Depending on the size of the firm and how much much time you want the firm to dedicate to your business, the price can range from $4,000 to $30,000 a month.
Here at Garden Media Group our monthly minimum is $4,000, so we're able to help smaller garden businesses and products become household names.
Portfolio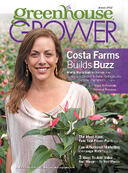 You've got to see what the firm has already been doing. If your garden business has a few publications you'v been dreaming of getting featured in, see if the firm has gotten any hits in that publication before.
When you see the type of publications the firm is capable of getting, your business can get a better idea of how the media hits will translate to sales.
You can bet that when your product is highlighted on The Today Show you'll see a bump in sales.
References
A quality firm should be able to give you at least two clients to vouch for their work at anytime.
Most firms will even have a few testimonials from past or present clients on their website, but ask to actually talk to their references.
Then, when you speak ask them what specifically the firm did for them, how long it took them to gain traction with the media, and whether or not public relations helped increase sales.
Think Garden Media Group Sounds Like the Right PR Firm for You? Find Out for Sure with a FREE Consultation.