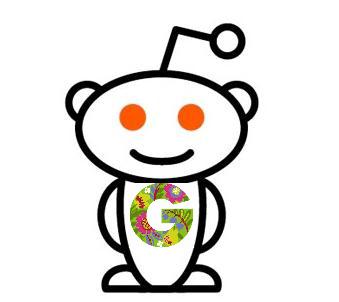 Reddit is one of the most powerful websites and social communities on the internet--though you wouldn't guess it by looking at their website design.
Last month alone, there were over 55 million unique visitors. Pretty impressive.
Making it on the home page of Reddit is the new equalivalent of making it on the front page of The Washington Post. Plus, Redditt fame will very often translate into even more stories in traditional media sources.
Read on to discover the power of Reddit for your garden business--and the best practices for marketing on the platform.
What Is It?
Before we get too much further, let's establish what Reddit exactly is. Reddit is an online social media community where users vote on content. It's called "the front page of the internet" with good reason.
With each vote, the content moves higher and higher up in the stream of content. Basically, the more votes your article gets, the more eyeballs see your content.
To keep the massive content base organized, there are hundreds of sub-Reddit's for specific categories. With over 3,000 highly active sub-Reddit's, you can find one to connect with individuals who share virtually any passion you have. And yes, there is a sub-Reddit for gardening.
If Reddit users like your content you'll see a major boost in traffic to your garden business's website or blog.
Why Use It?
When President Obama was running for re-election in 2012, he participated in a live half hour Q&A on Reddit's widely popular "Ask Me Anything" session. More than 1.8 million readers subscribed to the thread and received more than 12,900 comments and questions.
Obama was able to answer both serious and informal questions while showing his personality.
Reddit users are notorious for prefering genuine brand interaction, so having a brand representative write using a script is not going to work here.
Plus, Reddit's highest percentage of users are between the ages of 18-24, with no kids, and have some college or graduate school education.
Reddit is a great place to foster intelligent conversations and humorous insights into your industry.
Tips to Make Reddit Powerful for Your Business
1. Valuable Content
As already mentioned, Reddit users are not fans of speaking with a brand representative. Post relevant content that your target audience and fellow sub-Redditers will truly be interested in.
Reddit is not the place to post content that only serves your brand.
2. Create Your Own Sub-Reddit
Anyone can start a sub-Reddit. If your garden product solves a problem that benefits multiple sub-Reddits, connect them all in one place with your own sub-Reddit.
Connecting all of your brand's interests in one place will create an extremely powerful network for you to talk about ideas and organize upcoming events.
3. Market Research
If you have tough skin, Reddit is the best place to get free marketing research. Members of your sub-Reddit are guaranteed to be brutally honest--especially when hiding behind the secrecy of the internet.
Next time you have a new product or are looking for unadulterated feedback on an upcoming campaign, post it on Reddit and watch the comments come rolling in.
4. Fresh First
Reddit is focused on timely, fresh content. Meaning, Reddit is a great platform to discuss industry news with fellow visionaries.
Plus, posting brand-spanking new press releases and events here will allow you to keep your sub-Reddit community in the loop.
5. Customer Service
While Reddit is more of an online community, it still falls under the umbrella of social media. Customers have come to expect that when they have a sub-par experience with your brand that they can connect with you on social media.
Your brand should create a specific sub-Reddit designed exclusively to answer customer service questions. Here, you'll be able to give timely answers in a genuine way.
Discover Other Ways to Maximize your Garden Business with Social Media Below!