Real time marketing is springing up all over the world.
Two weeks ago, it was the heat wave that dominated social media. This week, the royal baby was all anyone was talking about.
Brands across the globe tried to capitalize on the birth of Will and Kate's baby by posting on social media. Some worked, and others were a tragic flop.
Below, we've taken the best and worst real-time marketing stunts. We'll detail what real time marketing is while also focusing on the do's and don'ts of real time marketing using images and posts from brands on the #royalbaby.
What is Real-Time Marketing?
Real-time marketing is all about participating in the events, topics, and ideas trending at that very moment among target audiences online. Also known as, news-jacking.
This type of marketing is all about surveying what people are talking about. The topic often won't be relevant next week, but in the moment, it's all people are talking about.
Brands often engage in real-time marketing to capitalize on trends, connect with timely events, and in the end, try to establish themselves as a trend leader.
Real-time marketing takes into consideration both time and place. Then, once the topic's been determined, the garden brand injects their brand personality and humor into the piece.
Sometimes the events can be pre-determined, like in the case of the royal baby, while others are all about acting on the fly.
Do's and Don'ts of Real Time Marketing
Individuals and media across the country could not stop talking about the royal baby. The hashtag #royalbaby was trending in virtually every conversation as Kate Middleton was whisked away to the hospital to give birth to the new Prince of Cambridge.
According to data from Twitter, there were six million posts related to the royal baby from the time Ms. Middleton was admitted to the hospital through Wednesday and 150,000 posts that mentioned #RoyalBabyBoy. No wonder brands wanted to join in!
When brands joined the royal baby conversation, some were a hit, being shared, liked, and retweeted like crazy, while others fell flat.
Below are our tips on succeeding with real time marketing by analyzing royal baby posts.
Don't
This real-time marketing stunt goes beyond just a tweet and branches out into real-life product. The problem with this is that while the world is having fun celebrating and talking about the royal baby, they don't want a memento to go along with it.
This product showcases zero creativity and really just tries to boost its own sales by grasping at straws.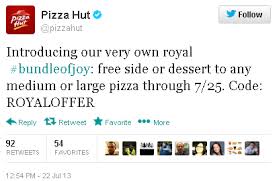 Likewise, PizzaHut's attempt at congratulations is a complete disaster. The first issue is that they don't join the conversation at all. Instead, they're being entirely promotional.
PizzaHut's tweet is not memorable and litters the conversation. It's white noise that adds nothing.
The main problem with Charmin's real-time marketing post is that the image totally misses the point. Kate Middleton and Prince William are known for being the epitome of class and beauty. This image, on the other hand, is class-less, tacky, and poorly done.
This looks like something Charmin threw together at the last minute. And, it would have been more effective without the image.
Always make sure your brand's image mirrors the tone of the topic at hand.
Do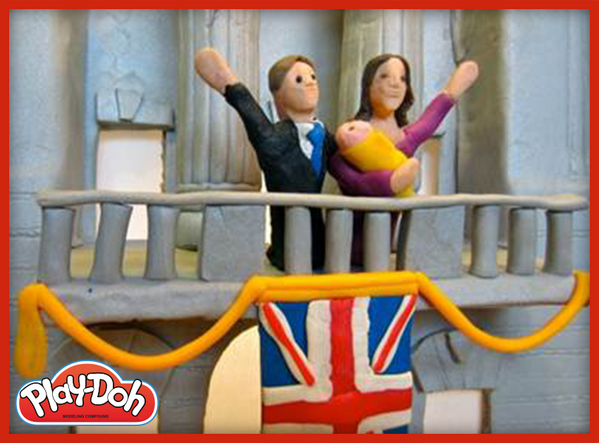 PlayDoh's image was one of my favorites! The image entirely mirror's PlayDoh's brand personality. It's really clever, uses the product, and finally, doesn't promote PlayDoh.
Here, the brand succeeds by offering congrats in a memorable way that aligns with their brand and product.
This post from Longfield Gardens works because it allows the audience to get involved! The post is accompanied by a relevant, royal image. Then, the caption encourages the audience to "grow their own" royal with their Tulip Prince Mix.
Longfield was able to showcase their brand and work a product into the mix, without pushing it. Instead, Longfield Gardens' Tulip Prince Mix is relevant enough to fit seamlessly into the conversation.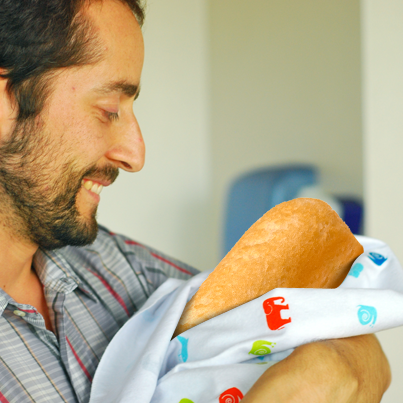 This post by Hostess was accompanied with the text, "This summer, a precious little bundle of sweetness was born. And Will and Kate also had their baby."
It's brilliant! Hostess is able to use humor, present a memorable, off-kilter image, and work the new release of the beloved (to some) Twinkie back into the mix.
Real-Time Marketing is All About Furthering Your Garden Business's Brand.
Read our Case Study on Branding the Knock Out Rose for More Proven Tips and Tricks!
We tip our hats to Mumbrella for illustrating how the #royalbaby trend swept the globe.