Happy Valentine's Day!!
I know it's a bit corny and a wee commercial, but I've always been such a sucker for Valentine's Day.
The cards, the chocolates, the pink, white, and red Amaryllis flowers, and the love all around.
Valentine's Day at Garden Media is always such a blast. We spread the love all year round with love notes in office for a job well done, constant compliments, and by working as a team every step of the way.
Today, to share our Garden Media L-O-V-E with the rest of the world, we're writing Valentines to those who warm our heart all year long.
Will you be our Valentine?
A family-owned company, like our own, made us swoon
Then, your colorful orchids, loveable houseplants, and tropics took us to the moon
Helping us breath clean air with O2 For You, has us singing a happy tune.
For years, you've stood by our side, so we're asking...
Costa Farms, will you be our Valentine?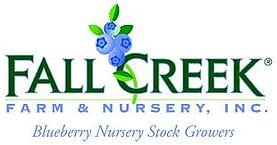 Raspberries, Blueberries: Easy and Sweet
Peach Sorbet, Raspberry Shortcake, and Jelly Bean Berries: We can't help, but eat!
Your yummy, succulent berries make us complete
This year, we just can't be discreet..
We want the whole world wide web to know that we think Fall Creek is beyond neat
Fall Creek, will you be GMG's Valentine? Just send us a tweet!
Perennials, shrubs, vines, and Bloomtastic Plants: Oh my!
Colorful and bright, your flowers hit the bullseye.
Cold weather, warm weather, your flowers will bloom. Aye, aye!
We're so happy; we feel as though we could fly.
This year, Hines Growers, you've caught our eye.
Hines Growers, will you be our Valentine? We're anxiously waiting your reply...
It was love at first sight, or should we say sound, we LOVE your Southern charm.
You cook, you decorate, you garden, you write, you farm.
James Farmer, you do it all! You make us sound the love alarm.
From garden to table, it's never lukewarm.
You can simply do no harm!
James Farmer, do us the delight of being GMG's Valentine?
The widest array of bulbs, all right to our front door!
Your website is easy and beautiful; it makes us want more and more.
Longfield Bulbs are the biggest and best. We're never going to the store.
Tulips. Irises. Dahlias. Peonys. You've got bulbs galore!
New to our boat, we couldn't be happier. How did we ever live before?
Longfield Gardens, please oh please, be GMG's Valentine! From us to you, amour!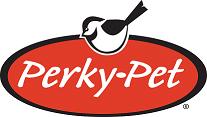 The perfect mix of beauty and functionality, your birdfeeders are!
Antique or trendy, you've got the design for us. Heck, you even used a mason jar.
The birds sure flock to our feeder.
Now, the hummingbirds are never too far.
One thing's for sure: Perky Pet is on our radar!
Perky Pet, be our Valentine this year, and we'll shine as bright as a star!
Help, help! A BUG, a BUG!
We tried mugs, jugs, even slugs.
Nothing would stop the infiltration of bugs.
But then, we found your RESCUE! traps! Eco, green, and snug as a rug.
Your eco-friendly traps helped catch those stinkbugs; we are beginning to feel quite smug.
Do us the honor, on this love-centric day, RESCUE!, be GMG's Valentine?
The same tomatos, lettuce, and beans every year. It got boring quick...
We wanted seeds that were green, clean, unique, and heck, even rustic.
Heirloom seeds that are personal, beautiful, and best of all, yummy! Incredibly slick.
Sustainable Seed Company and us just clicked!
Heirloom seeds are reinventing the classics.
For the first year ever, will you Sustainable Seed Company be our Valentine? We'd frolick!
On Facebook, Twitter, Pinterest, and Instagram you'll go!
Loving, talkative, and full of kindness. You--yes you-- are the perfect combo.
You read, you comment, best of all you share. Your love makes us glow!
Without you, where would Garden Media Group be? You help us flow and grow.
This is our ode to you. We appreciate every day. You're the opposite of a foe.
This year, tweet at our team, & let us know.
Will you be our Valentine? We'll be the perfect duo!
Want to be our valentine? Give us a call to discuss your garden business's PR plan.
Special thanks to Martha Stewart Living for the Ah-mazing 3D Card Picture. For the full DIY craft experience, read on here.