Drum roll please! Pinterest is finally embracing its role in public relation media plans! Yes, businesses have been using Pinterest to promote new products and connect with customers.
But, until recently, commercial use of Pinterest was actually prohibited! Some rules are just made to be broken! Garden Media Group has been getting a ton of buzz for being one of the first PR firms to properly harness the power of Pinterest.
Now, it's your turn! Learn the ins and outs of the new business accounts on Pinterest. Apply these tips to your garden business's Pinterest page.
Sign-Up
Before the new business accounts, companies had to include a first and last name in order to register on the image-driven social media frontier. Now, you can simply enter your garden business's name, and voila!
If you are already registered on Pinterest, converting your account is simple. Go here and just switch over the contact and name info.
Implications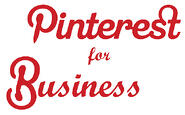 The pages and boards don't look any different whether you're using a personal or business account. If your page did look like a "business" page, some users may stray away from it because they don't to be bombarded with advertisements. But, in the current platform, your business has to earn its credibility. You aren't automatically an expert on Pinterest due to your business account; posting images and stories that are relevant to your target audience will earn you that title over time.
Again, the business pages are brand spanking new! Right now, it's not a huge change, but changes will certainly be coming. Pinterest is now accepting commercial use of their social network. Facebook allows companies to promote, sponsor, or even buy advertising space on their site. Pinterest may go in the same direction. What do you think?
Business accounts officially give businesses the green light to use this social network commercially. With the new Pinterest business accounts, your garden business may have gotten the push you need to use the site.
Pinterest is embracing businesses, and your business should be embracing Pinterest.
Reflection
Pinterest is still very new to the social media realm; it's only been around since 2010. Yet, they have over 20 million users. The average user spends 15.8 minutes on the social network, which is longer than Facebook and Twitter combined.
Your garden business needs to be on Pinterest to keep up with consumers.
Download our e-book to discover how best to use Pinterest in the garden industry.