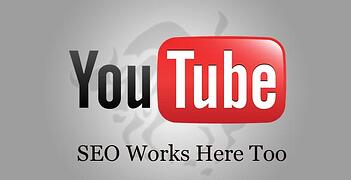 Just a few days ago, we were reflecting on the importance of including videos in press releases, but today, we're going to take it a step further.
After a video is made, it cannot just be used in press releases! It must be mass-distributed. YouTube is the internet's second most popular search-engine, right after Google. 48 hours of video are uploaded every minute of every day.
With that much content, SEO optimization for videos should be a critical and thoughtful task.
Below are a few tips to help get exposure for your garden business's or client's video.
A Searchable Title
The title is the first place search engines look when ranking videos, and thus, it is the most important aspect of SEO. Jam as many keywords as possible into your garden business's title without sounding redundant. Unsure of the perfect keywords for you? Use the Google keyword tool to identify the best keywords.
Strong, Concise Description
Unlike on Twitter, there's quite a bit of wiggle room in your YouTube description. You have 5,000 characters to work with, but you should still try to keep your description as concise, descriptive, and interesting to read as possible.
Just because you have a lot of space doesn't mean you should abuse it! The shorter your description is the more likely viewers are to read it. Remember to include lots of keywords as well as a link to your website and the corresponding, specific link for more info about the video's content.
Call to Action
Call to Actions, or CTAs, are a must in every blog post and video; you may notice we never miss a chance to use them. Including a CTA is your garden business's opportunity to turn heavy traffic into leads and hopefully, patrons. Garnering lots of impressions is fantastic, but if they never transform into anything else, what good are they?
Include YouTube Tags
These are different than regular website tags! YouTube has their own specialized tag system, which is how they rank and sort videos. Additionally, they have their own YouTube Keyword Grader to help identify the best keywords for their tag function.
Share It!
Once your video's content and tags are optimized for SEO, make sure you do your part and share the video! Host the video on your garden industry blog, blast it on social media, and finally, give key bloggers a sneak peek of a new product by sharing a video with them.
Final Thought
Include as many keywords as possible while still sounding like a human. Don't like SEO optimization overtake your writing. It's a balance!
We love to use videos to launch new products. Learn more insider tips on launching a new brand or product with our FREE e-book below!