Way back when, Facebook used to just be a tool for connecting with friends, but the social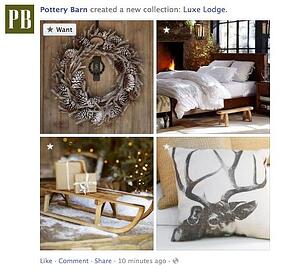 media mogul is branching out in new direction: e-commerce. Presently, a few large companies (Pottery Barn, Victoria's Secret, and Neiman Marcus) are testing out the new "want" button.
Right now, it's only being tested, but if the want button is adopted, the effect on your garden business could be huge!
Read on to find out just what the want button is and its potential effects on your garden business.
What Is the Want Button?
The want button will, if it tests well, be featured on all garden business Facebook pages. In essence, any garden business could upload a collection of its newest plants, gardening goods, or whatever you please. Once the collection is uploaded, instead of just liking a product, consumers can now add it to their wish list by collecting or confirming that they want the product. Here, Facebook product ooglers will also be able to write a note about why they want it. Then, the product can be bought on Facebook. Now, that's a social media game-changer for lawn and garden businesses! No longer will Facebook fans have to travel to an outside site to purchase a coveted item, they can do it right on the garden businesses Facebook page!
What Will Its Impact Be?
Obviously, we can't be a 100% sure of its impact until its released to the full market, but we can speculate! Facebook collections provide a truly interactive platform for garden businesses. Through collections, Facebook fans can write notes to themselves about why they like it, add it to a wish list, and buy the product--all on Facebook. Adding the want button to Facebook would transform the site from simply a way to chat with fans to a full-pledged commerce website.
What do you think? Like it? Do you want the want button?
Learn more about social media for lawn and garden industry by reading our e-book!