As if the media didn't have enough political coverage, KitchenAid wiggled their way into the spotlight as well. During the first Presidential debate, the appliance maker tweeted,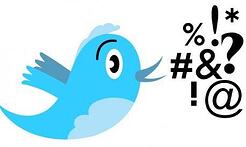 "Obamas gma even knew it was going 2 b bad! She died 3 days b4 he became president."

The tasteless, offensive "joke" was broadcast to the company's 25,000 Twitter followers. Before the tweet was deleted, a few of their followers were able to retweet it.
KitchenAid needed crisis communication—and fast! Their tweet was all over the news, so they had to take action quickly. The head of the company apologized and contacted various media sources to discuss the debacle, but despite their profuse apologizes, many customers on their Facebook page have vowed to never again use KitchenAid products! If only KitchenAid had a concise public relations media plan, the crisis could have been avoided!
Ensure you and your garden business don't make a mistake like this by creating a fool proof public relations media plan!
Below are five tips to prevent (or recover) from a social media crisis.
1. Know the Face behind your Facebook Page
Before you hand over your sacred social media key to an employee, make sure you know them well—really well. Whoever manages your garden business's social media creates your business's online voice and personality. If they don't know the mission and tenets of your garden business, then chances are they'll make a flub like KitchenAid. Social media garners hundreds and thousands of followers, so be sure you're presenting an image you're proud of. Don't let just anyone handle your social media.
2. Train Your Birds How to Tweet
Once you have created a reliable, thoughtful social media team, work with them extensively. In nature, baby birds can just jump out of the nest and learn how to fly, but Twitter birds need far more help! Establish a social media policy and persona, and share it with your team. Make sure you're all on the same page about the virtual image you're presenting. Also, help them edit their first few posts to ensure they are ready for the virtual world. While social media seems easy enough, in actuality, it requires much practice and help!
3.Think, Edit, then, Post
Nothing on the web goes away—even if you delete it! It only takes thirty seconds to formulate and write a 140 character post, but, avoid the temptation to post it immediately. Write a post, let it simmer for a bit, and then return to it. Taking time to process and analyze the post will ensure that it stands the test of time.
4.The More Eyes the Better!
Thousands of eyes will see these posts when it goes live, so before that, make sure more than just one set of eyes reviews it. Social media has a wide array of audiences, so check with a few others on staff to make sure there's no negative interpretation to your work. A double (or triple!) check could prevent a disaster down the road.
5. Have a Crisis Plan Ready to Go
If you take all of the above advice to heart, you can hopefully prevent a slipup. But, if your garden business does make a faux pas, you need to have a crisis management plan ready to implement. A plan guarantees your business can take thoughtful, quick internal and external action.
Avoid a major crisis by learning social media tips from us-- the experts!